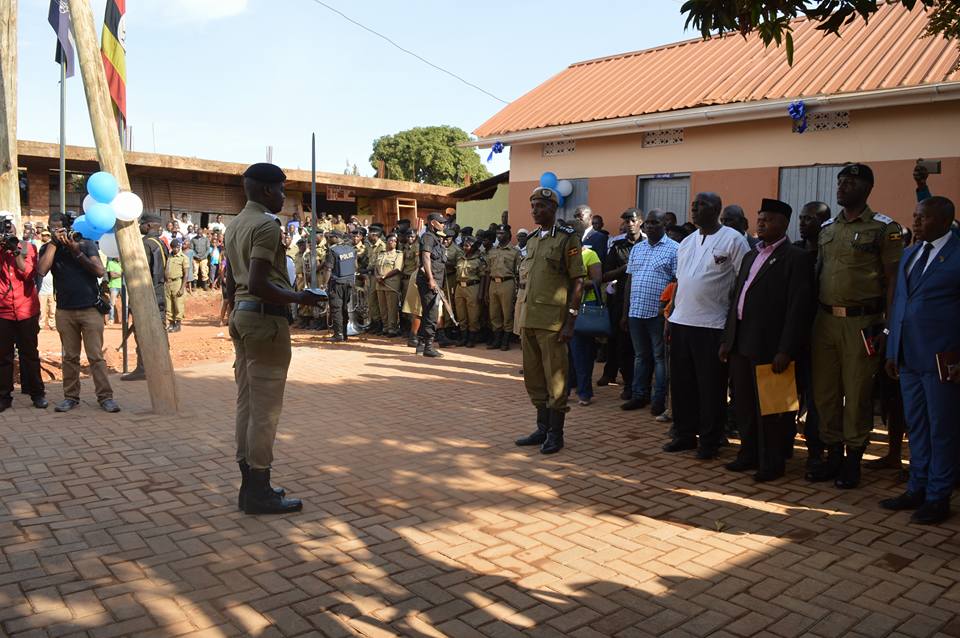 Police chief Gen. Kale Kayihura on Sunday opened Ttuba Police Post constructed by the community in Kulambiro- Kisasi Nakawa Division.
It will be remembered that ex-Uganda Police spokespersonAndrew Felix Kaweesi, his driver and body guard were shot dead in the same area in March this year.
The newly constructed Police post is expected to benefit about 24000 residents.
In his address, the IGP thanked the community for the initiative of constructing the police post with a spirit of patriotism, which he said will help ease crime fight in the area.
"I want to thank you that crime has reduced, when I came here in 2016, there was a lot of insecurity, robbery, and other crimes, I'm happy from the reports you have given me that the situation is now normal , due to the strong cooperation between the community and the police," Kayihura said.
He also commended the Kulambiro community for embracing neighborhood watch system (Mayumba Kumi) and encouraged them to develop a watch list to monitor criminals which will act as a proactive way of crime fight in the area .
The IGP also commended the community for embracing new technology in fight against crime like use of WhatsApp groups, and pledged to increase patrols and lookout teams to eliminate all elements of criminality in the area.
Comments
comments