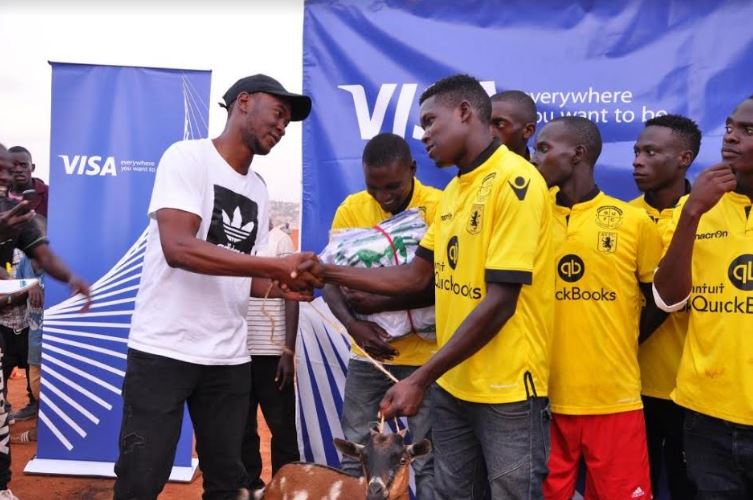 US-based Ugandan snowboarder Brolin Mawejje last weekend presided over the 2017 Jedidiah Foundation Challenge Cup finals that saw local team Bunamwaya FC emerge victorious after beating Katanga FC 3 goals to 1.
The weekend games, that were played at Bunamwaya Aggrey Stadium in Kampala Uganda, mark the end of the Far from Home Challenge Cup, organized by Jedidiah Foundation and sponsored by Team Visa member and Ugandan snowboarder Brolin Mawejje.
Born in Uganda, Mawejje is a recent college graduate and aspiring orthopedic surgeon. He is currently pursuing a Master's degree in Public Health with hopes of becoming a surgeon in Uganda after his athletic career.
As a member of Team Visa, he is attempting to become the first ever Ugandan snowboarder in history to participate in the Olympic Winter Games Beijing 2022.
Commenting about the football tournament, Mawejje thanked Visa for their support that has given him the tools and resources to achieve his goals both on and off the field of competition.
"I thank all the teams that participated in this tournament and encourage them to maintain the sense of togetherness that they have cultivated and use it to effect positive change in their communities," he said.
Comments
comments