Former Forum for Democratic Change (FDC) president, Maj Gen Mugisha Muntu is set to resume his countrywide consultations today as he visits Tororo in Eatern Uganda.
Muntu in December 2017 declared that he would embark on countrywide consultations before making his decision about the differences within the FDC party.
This was after he lost the Forum for Democratic Change (FDC) Party Presidential elections to Patrick Amuriat Oboi.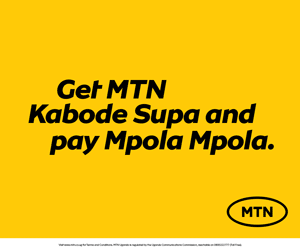 He held his first consultative meetings in Hoima District in Bunyoro sub-region  and later in Tooro sub-region's Fort Portal town, Kabarole District.
Muntu revealed via Social Media that his Tororo consultative meeting will be held at Meritoria Hotel in Tororo town.
"Fellow Ugandans, following our successful consultation meetings in Tooro and Bunyoro sub regions, we will be resuming our programme tomorrow (Wednesday) in Tororo at Meritoria Hotel. We look forward to meeting and engaging with as many of you as can make it," Mugisha Muntu wrote on Facebook.
FDC Secretary General, Nathan Nandala Mafabi, had earlier asked party structures at district level not to allow activities that are not authorized by the Party, a reason why it remains unclear whether Muntu will be welcomed by the FDC party officials in Tororo.
In Hoima and Kabarole, district FDC chairpersons convened meetings for Muntu, defying Mafabi's directive.
Comments
comments