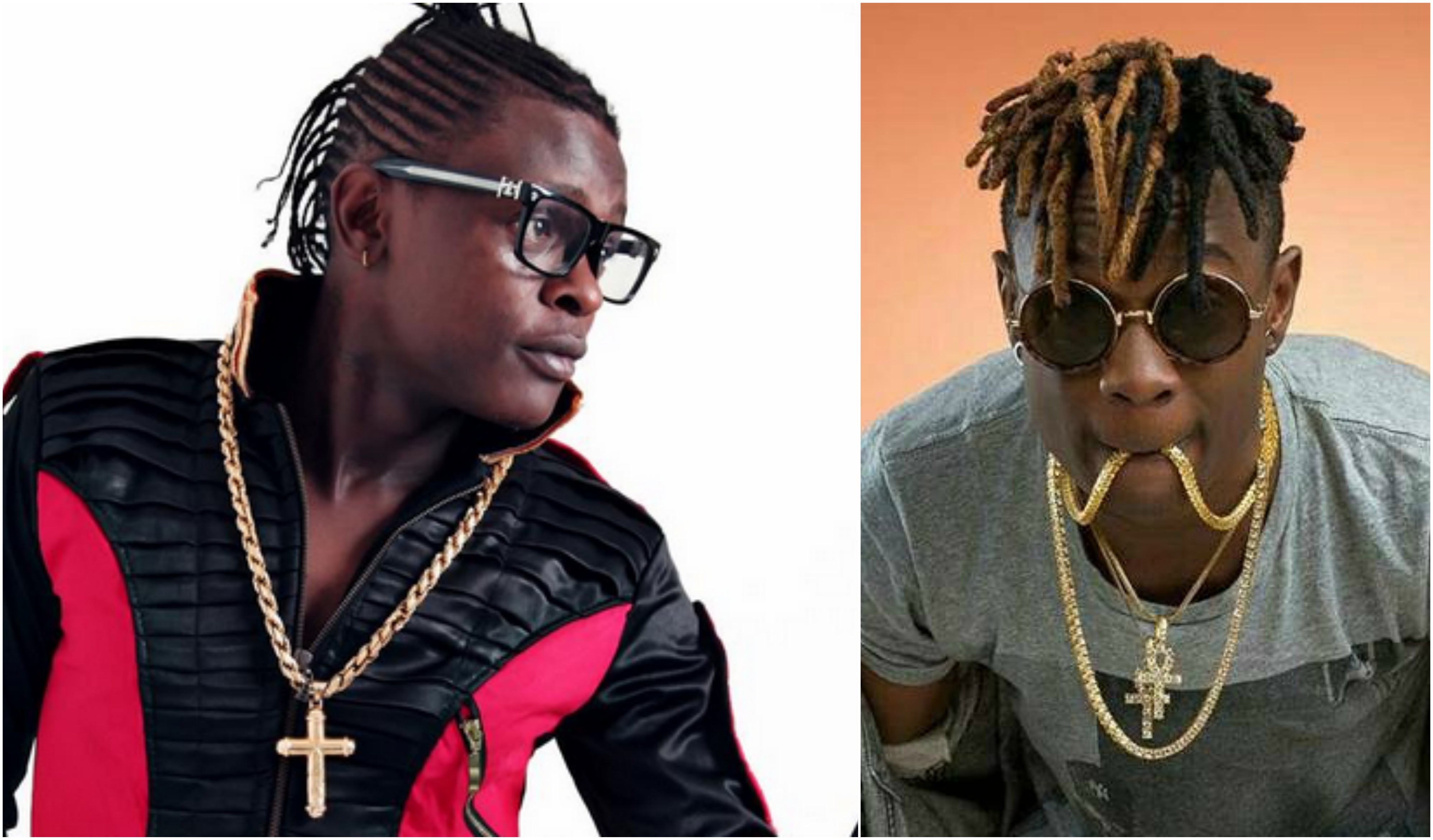 As mourners gathered in Makindye – Kizungu zone to celebrate and remember the life of departed singer Moses Ssekibogo alias Mozey Radio, some characters wouldn't leave the moment for sorrows but took the advantage to snatch people's belongings.
Radio died on Thursday morning after being admitted to Case Hospital in Kampala for over a week.
Being the top artiste that he is, his vigil attracted masses including musicians, businessmen among many other of his friends and fans.
As many had guessed, the night ended with chaos amongst the mourners which saw fast rising rapper Fik Fameica beaten to pulp.
How the fight erupted.
According to an eye witness, Fik Fameica arrived at Neverland at around 5AM in the morning, a time when most artistes at the vigil were high.
Prior to his arrival, the witness says, singer Weasel's phone had been stolen and Fefe Busi was the prime suspect. The Tower Post cannot independently verify these claims though.
"Fik Fameica was stopped from entering the facility and the stayed at the gate, engaging with the security," the witness narrated in Luganda.
"While he was at the gate, Chameleone arrived, looking for Fefe Busi, with a knife, tried to stab people around but they scattered before Police fired in the air."
"When he reached the entrance, he found Fik Fameica and started slapping him until Fik took off, to save his life."
Witnesses say Fik Fameica didn't interact with Chameleone at all, but was welcomed with slaps and punches.
Unconfirmed reports also indicate that a woman's leg was broken in the scuffle as Chameleone pulled out a knife and police fired in the air.
This not the first time that musicians clash and fight at vigils, with the most recent incident being one where Mowzey Radio (RIP) attacked a deejay during a vigil of deceased business man, I van Semwanga.
During the incident, it is said that the singer grabbed the deejay's laptop and threw it in the swimming pool because he has allegedly refused to play his songs.
Radio's body will be taken to Kololo airstrip tonight for public viewing and will be laid to rest at his home in Kaaga on Saturday.
Comments
comments