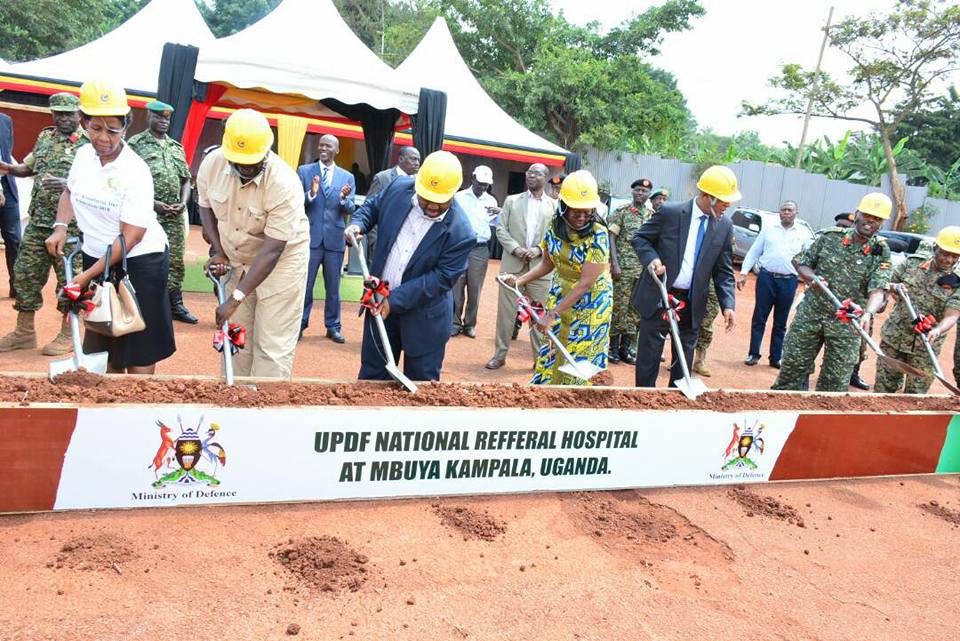 Minister of Defence and Veteran Affairs Hon Adolf Mwesigye has Saturday (February 3, 2018) officiated at the UPDF ground breaking ceremony to build a modern Military Referral hospital for the army.
This ceremony is part of the activities as the country commemorates the 37th UPDF Tarehe Sita Anniversary and the first EAC Armed Force day due to take place in Butaleja on 6th February 2018.
In his remarks, the Minister of Defence and Veteran Affairs expressed his delight at the occasion pointing out that the military referral hospital will handle complicated, emergency and referred cases from health centres and Military hospitals that would otherwise have required being handled abroad or in private hospitals.
He added that this will go a long way in providing specialized and high quality medical care to the UPDF and their families as well as saving resources on treatment abroad.
In addition, the Military referral hospital will complement the services of Mulago Hospital at National Level as well as serving as a money generating venture.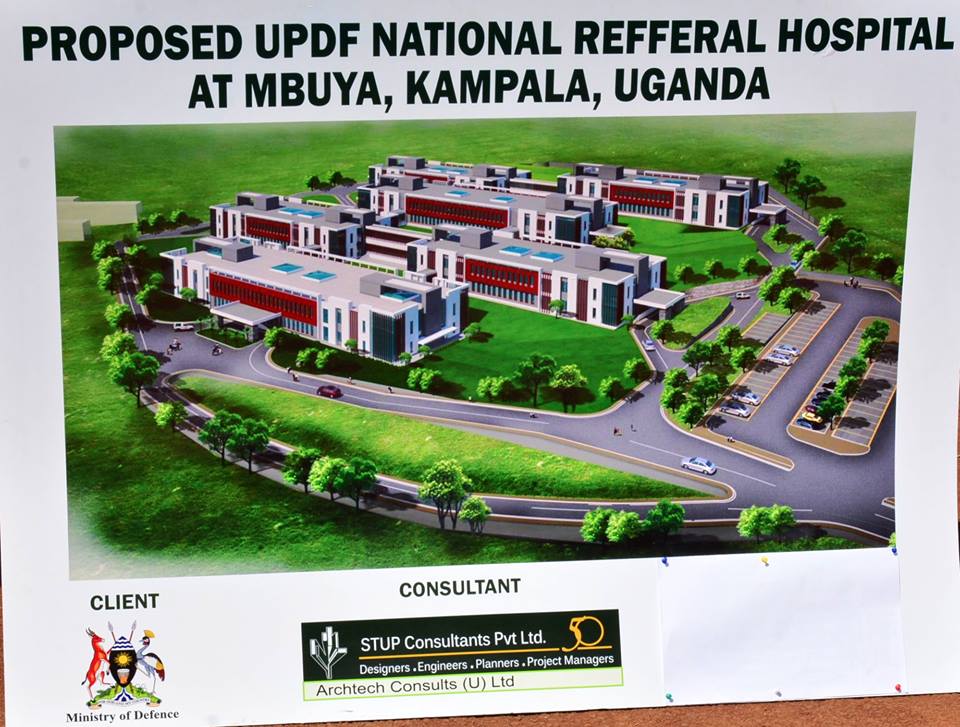 Health Minister Jane Aceng commended the UPDF for being always available to provide health care in times of emergencies and in also areas where they are deployed to work.
The construction of the hospital will approximately take a period of three years to complete at an estimated cost of 123 billion shillings.
The UPDF Chief of Defence Forces Gen David Muhoozi said that the construction of the referral hospital will greatly improve the welfare of soldiers and their families.
Present at the function were also the Minister of State for Defence (General Duties) Hon Col (Rtd) Charles Engola, Ag Permanent Secretary Mrs Edith Buturo, the UPDF Joint Chief of Staff Maj Gen Joseph Musanyufu and other Ministry of Defence and UPDF Senior Officers.
Comments
comments