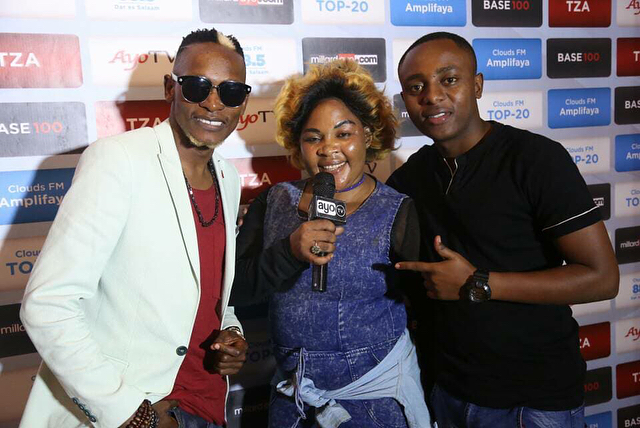 Ugandan singer Hanson Baliruno received a hero's welcome in Tanzania where he travelled to recently.
The Stars Empire singer whose songs including "Kandanda" and "Njaga" among others are currently dominating airwaves is on media tour in Tanzania.
Since his arrival in Tanzania, Baliruno has been visiting TV and Radio stations including Clouds FM – Tanzania among others.
"I will also be performing in Tanzania. I want the whole of East Africa to dance to my music," he said while speaking to Tower Post Entertainment
This website has learnt that singer is also set to release massive collabos with legendary Tanzanian musician Saida Karoi titled "Atambala" and "Obulo".
After Tanzania, Hanson will head to Kenya, where he is expected to appear on top TV and Radio stations and perform at different venues as well.