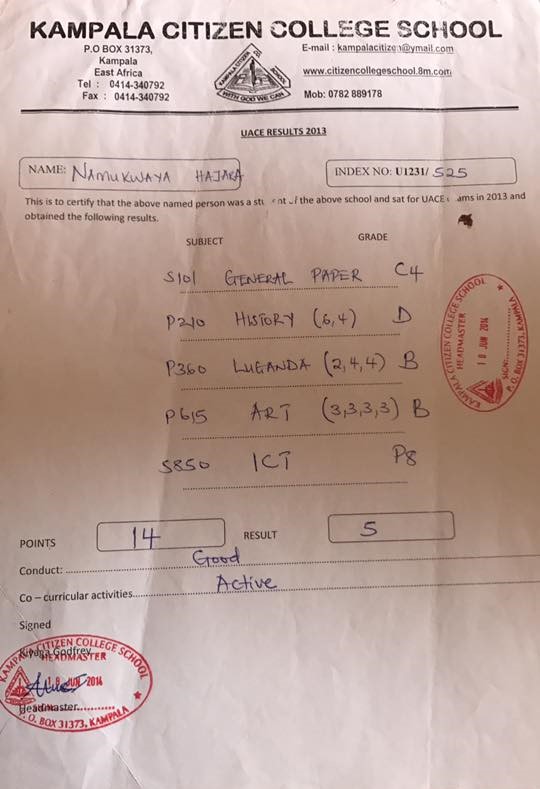 Singer Spice Diana has come out and clarified her Uganda Advanced Certificate of Education (UACE) results.
The singer has for the past three days been trending on Social Media after stating that she got 32 points in her A'level final UACE exams during an interview on NTV Uganda's "Mwasuze Mutya" morning show last Friday.
Ugandans on Social Media would then make fun of her because at the time she sat the exams, the maximum points one could get were 21.
In a post via Facebook, the "Anti Kale" hit maker shared her UACE results which indicated that she got 14 points in General Paper, History, Luganda, Art and ICT.
Spice Diana sat her UACE exams at Kampala Citizen High School in 2013. She thereafter joined Makerere University where she graduated with a Bachelors in Fine Arts degree in January 2018.
The singer in her post also explained that she confused her A'level results with her O'level because "It's been long, I couldn't remember exactly the points as I have lost touch since".
Read Spice Diana's full post:
"I have been going through a crazy phase esp last week when i had a show, then RADIOs death is something i haven't gotten over plus when I Postponded my concert a week later it affected me personally. I was so stressed but i had to do interviews and try to push the show. This made me disoriented in a way and later i even became sick, Although i had to do the show regardless of what i was going through emotionally.
I made a mistake during my interview on TV that was due to mistaking my S6 results with S4. Honestly its been long since i left S4 or even S6 I couldn't remember exactly the points as i hav lost touch since. However let me attach my actual results for you my fans. Am sorry for the miscommunication.

We are all humans. We make mistakes. lets get over this guys."
Comments
comments