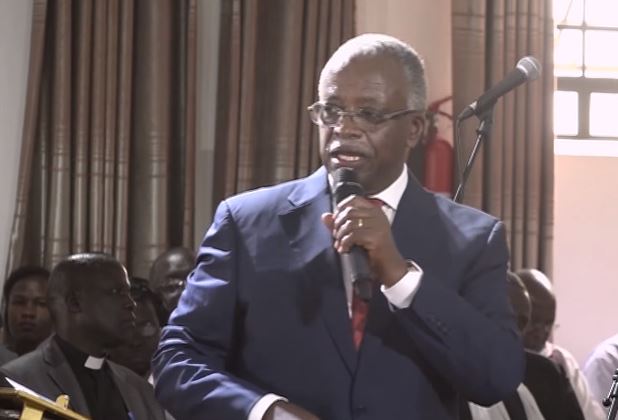 Former Prime Minister Amama Mbabazi has called on leaders to retire when their time is up.
Mbabazi, who has been absent from public life, was speaking to the congregation at St. Francis Chapel – Makerere University on Sunday when he asked Ugandan leaders to "embrace the winds of change sweeping across Africa and retire at the peak of challenges".
He also urged Ugandans to demand and cause change in the political leadership of the country.
"We witnessed change in Zimbabwe, we witnessed change in South Africa. We will certainly witness change in Uganda as well. Religious leaders should talk about what is happening the society," Mbabazi said
The 2016 presidential candidate cited the examples of Zimbabwe's Robert Mugabe, South Africa's Jacob Zuma and Ethiopia's Hailemariam Desalegn who adhered to their citizens' call to bow out of power, borrowing the statement from a viral video, "we will also did it".
Mbabazi also congratulated Rev Onesimus Asiimwe for being appointed the new Chaplain at Makerere.
Comments
comments