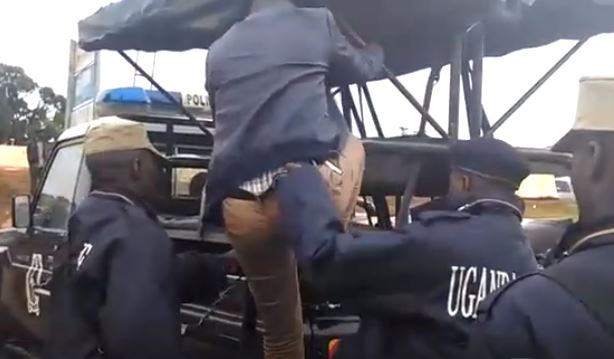 Renowned Top Radio presenter Richard Kasule popularly known as Omugagga Kamagu has Monday morning been arrested by Police at the FM station's offices in Bwaise.
Kamagu was picked by Police immediately after his morning show and whisked to wandegeya police Station.

According to Police spokesperson Emilian Kayima, Kamagu was arrested over what he described as "irresponsible talk".
Kayima noted that Kamagu and many others have been cautioned on a number of occasions to watch what they speak on their shows but have given the warnings a deaf ear.
"Journalists should always respect the law while carrying out their work," Kayima said.
This websites understands that this is not the first time Kamagu is being arrested over his statements on radio.
His arrest comes a few days after New Vision investigative journalist Charles Etukuri  was kidnapped  by unknown  people. Etukuri's whereabouts are still unknown.
Comments
comments