Ugandan music giant Bebe Cool last Saturday fulfilled his promise when he bought an iPhone X for renowned city deejay Aludah.
It all started last month when Bebe Cool urged fellow musicians to give back to deejays who play their music in night clubs as well as music shows on TV and radio stations.
DJ Aludah would days later openly beg the Gagamel Entertainment singer to buy him a new iPhone X via Twitter because the one he had was very old and "embarrassing".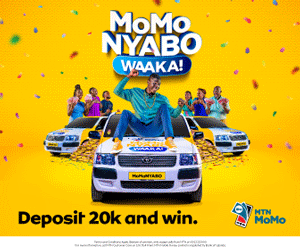 But surely @BebeCoolUG See your DJ's phone😏 Why don't you just Upgrade for a brotha. Nga nkubye MBOZI za Malwa ne Katono 😟😟#SaveUgDjs pic.twitter.com/zOVuXlcfj7

— Sir. Aludah (@DjAludah) January 23, 2018
Bebe Cool welcomed the opportunity to "give back to deejays" and assured Aludah that he would buy him the phone.
Consequently Bebe Cool handed Aludah a brand new iPhone X on Saturday.
#WantIt #GotIt Big up man like @BebeCoolUG PHONE DELIVERED!! #SaveUGDjs @naselow Zeen!! pic.twitter.com/3czl3BSvn5

— Sir. Aludah (@DjAludah) February 17, 2018
Another deejay identified as Naselow had asked the musician for a new laptop. We wait to if he will also receive it.
Comments
comments