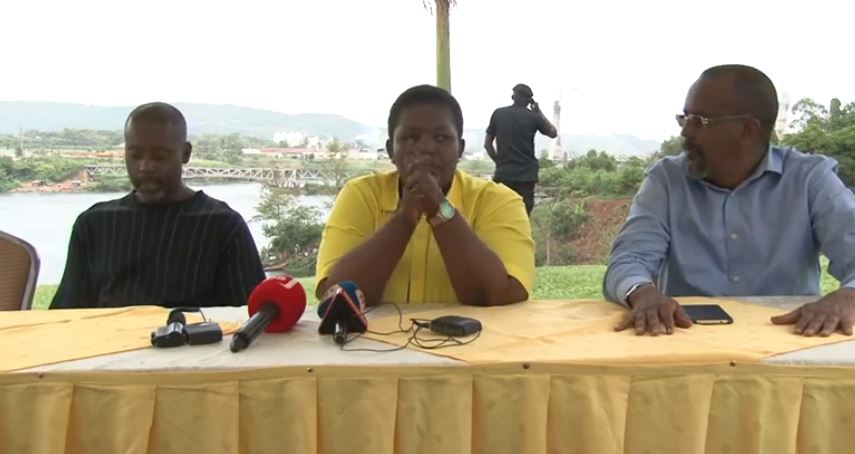 National Resistance Movement (NRM) party has refused to concede defeat in the Jinja Municipality East constituency by-election.
In the by-election held on Thursday, NRM candidate Nathan Igeme Nabeta lost Forum for Democratic Change (FDC) candidate Paul Mwiru.
The Jinja District Returning Officer Sserunjogi Rogers at around 9:00PM on Thursday evening, declared Mwiru winner with 6654 votes.
NRM's Nabeta came second with 5,043 votes.
Speaking to journalists in Jinja on Friday morning Justine Kasule Lumumba, the ruling National Resistance Movement Secretary General said the poll had various electoral malpractices committed by the Opposition FDC Party.
"As the NRM we refuse to accept defeat in the Jinja East By-election. There were various electoral malpractices including voter bribery; we have evidence of opposition teams dishing out money to voters," Lumumba said.
"There was also Intimidation of voters. The opposition stationed goons at different residences of NRM supporters to scare them away from polling stations. There was also an incident where FDC supporters smashed of wind screens of NRM buses," she added.
On the way forward, Lumumba revealed that, "We have directed our lawyers to analyze the evidence we have gathered and guide on the next course of action".
She also thanked supporters and members of NRM especially in Jinja East Constituency, who voted for their candidate Igeme Nabeta amidst the "voter intimidation and heavy downpour".
Comments
comments