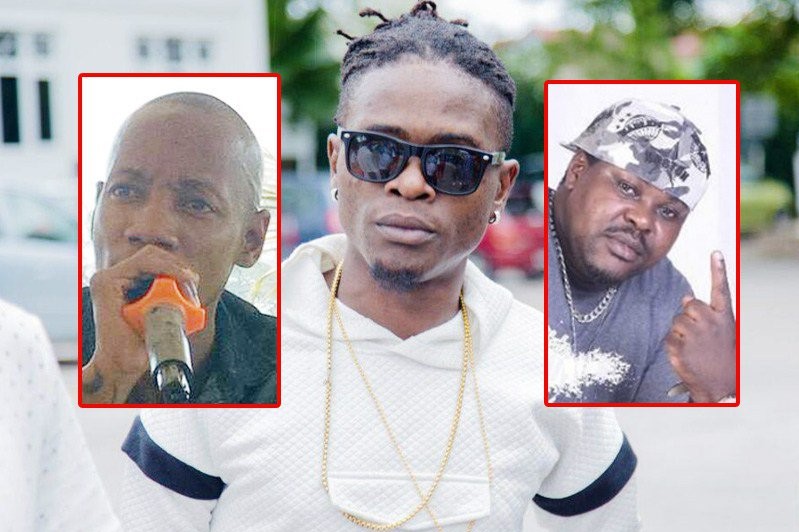 Opinion: Ronnie Mark Kiyingi
His Fellow artists like; Chameleon, Cindy, Spice Diana, Bebe Cool, among others have all had a share of Bryan White's Money.

But they all refused to Sell their Conscious. And they just couldn't Exchange their Careers with/for Money.
Weasel my Brother, you are Batter trading your Career for money.
Bryan White has said it Many times that his time Flame is between Now and 2023. What will you do after 2023 General Elections? He can disappoint you as well bacusse he is only a human.
I was Talking to Chagga a few days back. He told me how Weasel brags on refunding money received from Music Promoters and Events managers.
But you can't refund the audience, fans, and die hard supporters who eagerly wait for u on concert venues.
Because you can't buy the love, fun, and happiness people get on Music Shows.
Chagga may not be a good manager and also has mistakes, and you can get a new better manager. But who's going to manage an artist who does not exist? Never available for his music. The artist who is already taken by someone else. So the new manager will also get tired of managing air.
Let Bryan white make a clear programme for his Foundation gigs, so not to collide with your time for Music and your Line up of shows.
And Finally; the manner in which you fired your longtime friend, boss, brother, manager and workmate, (CHAGGA), was not kind at all.
When Bobi wine wanted to fire His manager Lawrence Labeja, he just put him aside with Respect and gave his roles to somebody else. Infact they remained friends and would bring deals once in a while. Appreciate and respect a brother who has been with you through the Thick and thin.
Thank you and wish you well.
Ronnie Mark Kiyingi is an entertainment journalist and TV presenter.
Comments
comments