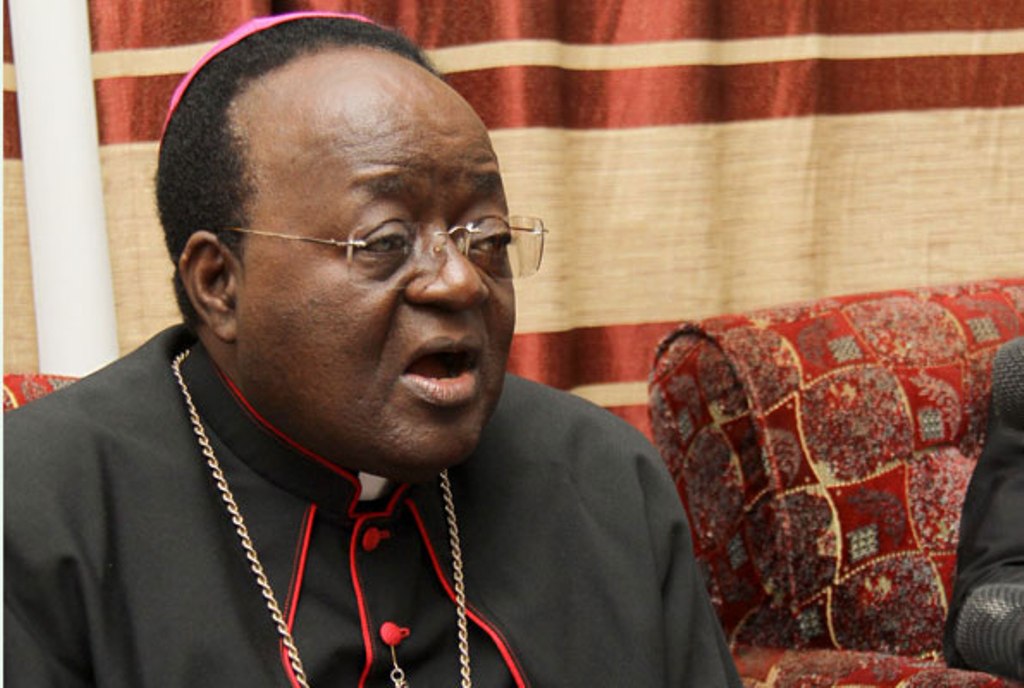 The Catholic Archbishop of Kampala Archdiocese Dr Cyprian Kizito Lwanga has revealed he has received more threats from anonymous callers.
The threats pile more questions on the safety of Archbishop Lwanga, a cleric critical to three-decade president Yoweri Museveni's regime, especially last year's controversial age limit removal.
Archbishop Lwanga made the revelations while opening a two-day retreat of the Inter-religious Council of Uganda (IRCU) in Entebbe on Wednesday.
The new threats are an addition to those earlier received before Good Friday.
Archbishop Lwanga Death Threats
"I got an anonymous call nothing showed on the screen of my phone," revealed Lwanga.
"The caller told me that some of your religious leaders of all faiths, both Christians and Muslims, are working for government and have been recruited. So I told him I was not aware. Then he told me, 'Be careful, you might be the next Janan Luwum'. And I told him if God is calling me that way, fine."
Lwanga also revealed that a letter to threaten him had been dropped in his compound on Easter Sunday.
"So, the following day when the guards came and gave it to me, I opened it and found a list of all those who have been recruited to work for ISO, ESO, CMI and others organs and these included Catholic priests, Anglican priests and Sheikhs,"narrated the man of God.
Archbishop Lwanga's enemies were not yet done.
A car with tinted windows, and no number plate, was spotted outside his gate while the servant of God prepared his Easter Sunday sermon.
"They thought I was going to walk through my gate to go to the cathedral but it didn't happen, so when the security went near to access who it was, he turned round and rushed only to realize there were no number plates," said the archbishop.
"So what had he come to do? Probably to crush the Archbishop."
But Lwanga was confident God would protect him.
"Security comes from God; why are big people being shot yet they have security? So, in my humble opinion, security is assured from God and then of course government should ensure security not only of leaders but also everybody."
Comments
comments