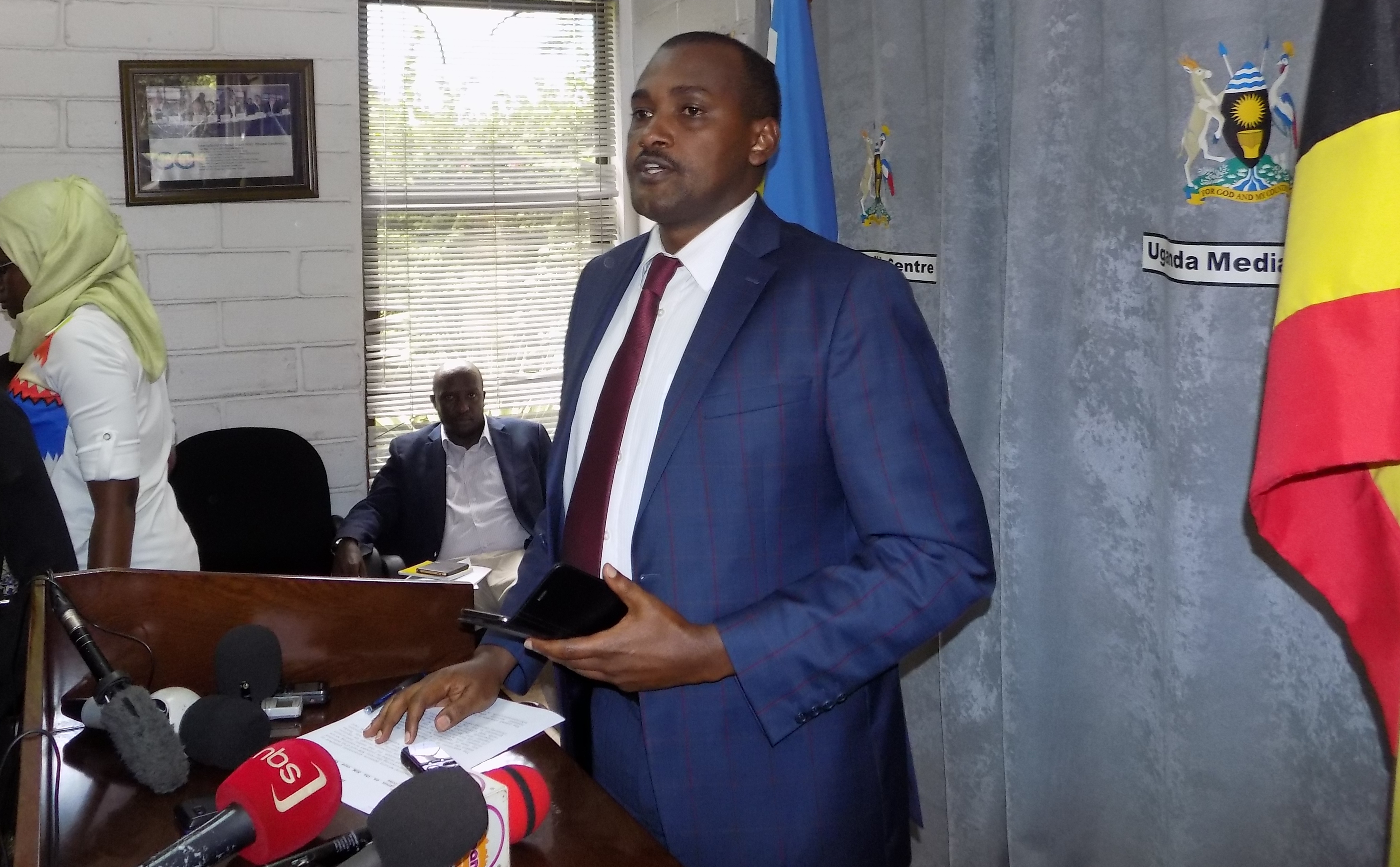 ICT and National Guidance Minister Frank Tumwebaze has made a U-Turn and said there is no such a proposal as taxing social media users.
The Minister was Tuesday addressing journalists at a Press conference held at Uganda Media Centre in Kampala.
There is nothing like social media tax. There is no such proposal. That is not what the president (Yoweri Museveni) proposed. No one will tax you for using WhatsApp and Facebook," he said.
Museveni, in a March 12th letter to Minister of Finance and economic planning Matia Kasaija proposed introduction of Excise Duty on airtime, tax on advertisements delivered by Google and a Shs 100 daily usage tax for social media users.
The president argued that social media takes up youths' time doing 'Lugambo' (rumors) instead of engaging in productive works that could boost the country's economy before adding that if implemented, the taxes would earn the country an annual minimum of Shs. 400 billion revenue.
Tumwebaze Support the Proposal
While speaking to local Television NBS, Tumwebaze would also support the president's proposal, saying the taxes were meant to boost local content.
"This tax proposal is not for boosting revenue collection. We want to tax those applications so that even our local technology innovators can have a chance to produce their own apps," said Tumwebaze.
"We would be taxing Facebook or WhatsApp developers if they were in Uganda because they are making a lot of money from Ugandans. But since they are not in Uganda, we will tax their users," he added.
ICTAU Criticizes the Proposal
Earlier last week, the ICT Association of Uganda expressed concern about the proposal, saying it would cripple Uganda's progress in internet penetration by hiking the cost of internet and eventually affect the country's economic growth.
Through their Chairperson Board of Directors Albert Mucunguzi, the Association cited research findings by World Bank, International Telecommunications Union (ITU), and other organisations, which indicate that increased broadband penetration correlates with a variety of social and economic benefits including GDP growth.
They argued that Museveni's proposal runs counter to the findings.
Tumwebaze Makes U-Turn
But during the minister's address on Tuesday, he noted that there is no proposal to levy tax on Ugandans for owning and using accounts on social media platforms.
He said President Museveni's estimate is on the basis of minutes that are captured being used by Ugandans over OTT.
"This does not include the undeclared calls and data by the telephone companies. The president is proposing a tax on value added services of some of the social media platforms such as Skype and WhatsApp calls. These are called OTTs. It is not a Facebook or WhatsApp message," Tumwebaze explained.
OTT is a service one utilizes over the services provided by the service provider. For example, the provider has no control over what a client does with purchased data.
Tumwebaze further said that social media Value Added Services are commonly used but they are not taxed before suggesting that a tax is levied on them, it would assist government extend internet to the rural areas.
Comments
comments