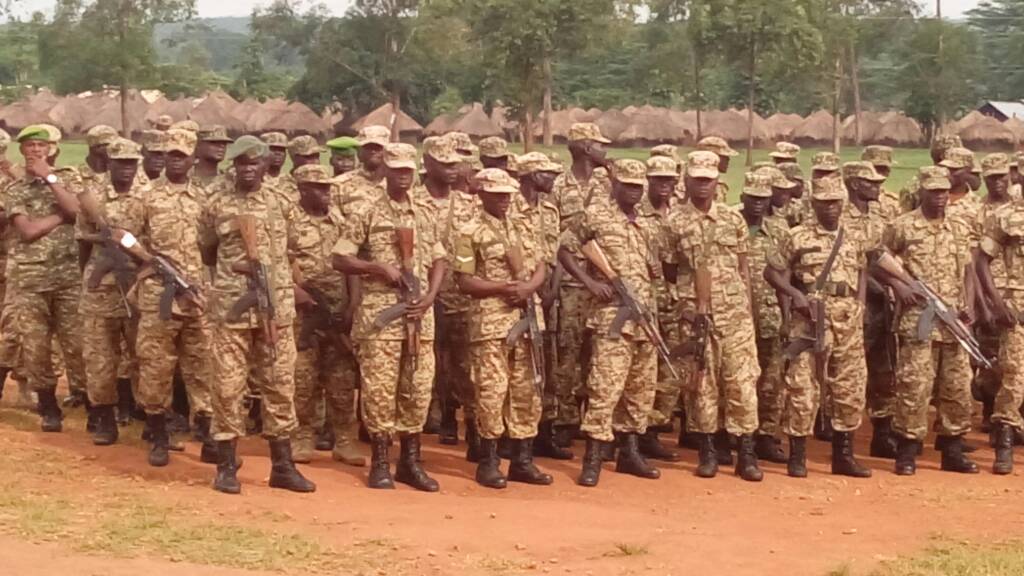 The Ugandan army has sent 1,822 Uganda People's Defence Forces (UPDF) soldiers to war-torn Somalia.
The soldiers were flagged off to join the Amisom keeping mission forces in Somalia.
The group will pitch camp at Arabisca, some 32km from Aden Bullpen Airport in Lower Shebelle.
The troops were sent on the heels of an al-shabaab Easter attack on Amisom base.
Some eight Ugandan soldiers perished in the attack.
The soldiers were sent on Thursday, and were cautioned to be disciplined.
"To protect Somalis you must be fit and must have discipline," said Maj Gen Sam Kavuma, the deputy commander land forces.
"Being fit would help you fight Al-shabab and return alive."
Comments
comments