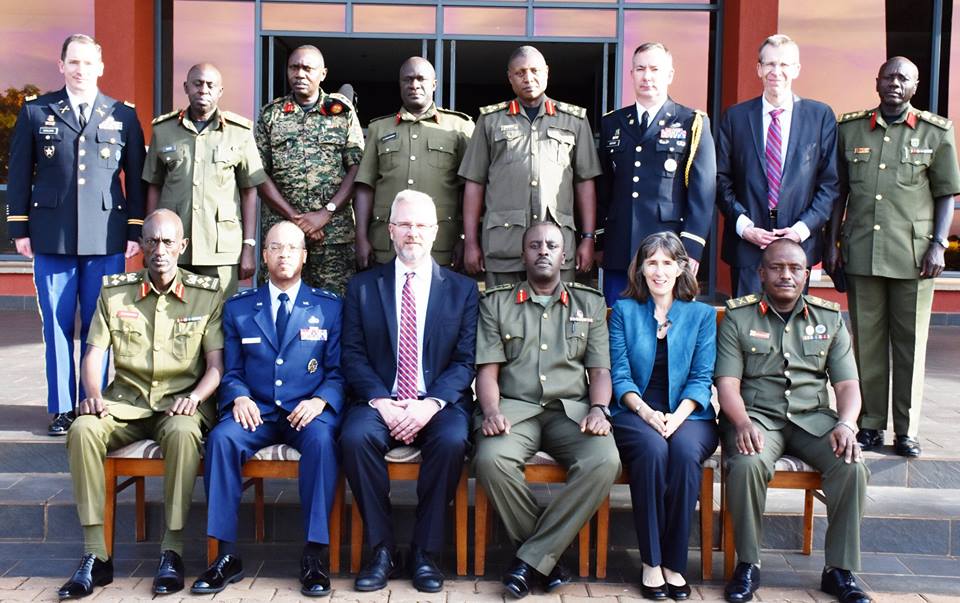 The Chief of Defence Forces Gen David Muhoozi yesterday 26th April met with the Deputy Assistant Secretary of Defence for African Affairs Mr Alan Patterson at the ministry of Defence Headquaters Mbuya.
The CDF in his remarks noted that Uganda's participation in Somalia has contributed to peace in the region and confirmed that the security situation in Uganda is stable.
He added that peace and security issues continue to pose a serious challenge within the region and it must continue to be addressed to create a peaceful and secure environment for all stakeholders.
Gen Muhoozi commended the US government for the strong and vibrant relationship to support regional peace and security.
The meeting focused on Defence and Security issues affecting the region including the increased number of refugees from DR Congo and South Sudan.
Mr Patterson applauded UPDF for the contribution to Peace and security on the African continent and pledged US continued support.
Mr Patterson was accompanied by Maj Gen Curtis Williams ,the Deputy Director for Political -Military Affairs for Africa at the Pentagon.
The meeting was also attended by the UPDF Joint Chief of Staff Maj Gen Joseph Musanyufu, the Chief of Military Intelligence Brig Abel Kandiho, UPDF Chief Political Commissor Brig Henry Matsiko and other senior UPDF officers.
Comments
comments