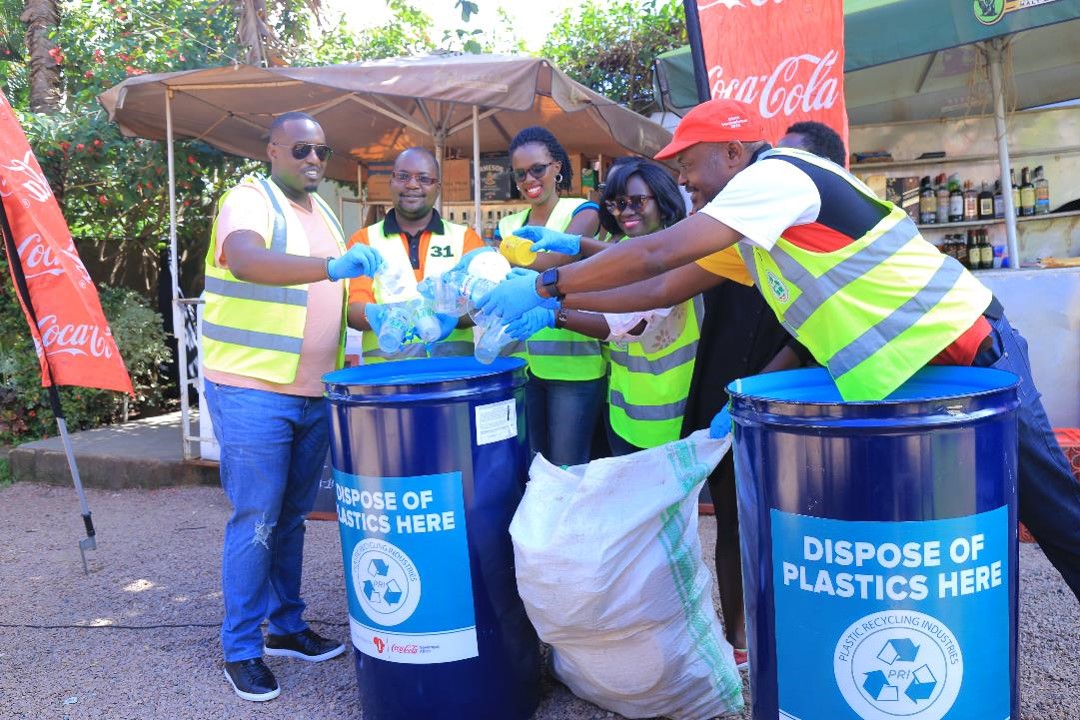 Plastic Recycling Industries, a Subsidiary of Coca-Cola Beverages Africa today announced a plastic waste collection drive with Kampala's most popular weekly entertainment event Shisa Nyama. Under the partnership, Plastic Recycling Industries will provide plastic collection equipment at Zone 7, a popular restaurant, bar and lounge that hosts Shisa Nyama every Saturday.
The Shisa Nyama event and Zone 7 generate a large amount of used plastics weekly and committed to ensure these plastics are diverted from landfills and sent to Plastic Recycling Industries for recycling instead.
Coca-Cola Beverages Africa Public Affairs & Communications Director Simon Kaheru thanked House Of DJs, organizers of Shisa Nyama, and Zone 7 Management for being responsible about environmental conservation.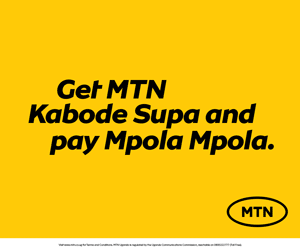 "We are happy to create more partnerships and invite more event's organizers and hospitality outlets to take the initiative and join us in ridding the environment of plastic waste," Kaheru said.
"It is also gratifying that we are growing partnerships in plastic waste collection within the lifestyle-'feel good moments' category, which gives us the opportunity to sensitize revelers about waste segregation in a fun, casual environment," he added.
Zone 7 Director Lotani Kagwa said the commitment to collect plastic waste was long term.
"We have always been concerned about plastic waste being disposed wrongly and ending up in soil and in drainage. We have designated an area where we will collect plastics and separate them from other types of waste. Every week we will ensure that the Plastic Recycling Industries Team can collect them easily and recycle them," he said.
House Of DJs Manager Afsa Umutesi said the campaign was timely and would go a long way in changing the events management landscape.
"We are happy to form this partnership because it makes a major contribution to keeping Uganda clean and also protecting our environment. As event managers we must demonstrate responsibility by actually doing the right things. Eventually we will extend this collaboration to all events that we host and organize," she said.
And this hype is not all about plastic recycling; it's also about paper recycling, aluminum recycling, iron recycling, and so on. Several companies, for example, are collaborating with other waste collection companies to move toward sustainable development. To save the environment, waste materials such as papers are recycled using paper baler(s). Recycled paper is also used in the manufacturing of tissue products such as toilet paper and paper towels, as well as newspapers.
Anyway, as Coca-Cola Beverages Africa (CCBA), driving the initiative to collect plastics and help conserve the environment is vital to the quality of life of all communities in Uganda.
The philosophy behind Plastic Recycling Industries (PRI) is to take plastic waste out of the environment, reduce it, and re-use it as valuable products. While doing so, we not only protect the environment, but also create jobs for youth and women from underprivileged backgrounds who have found a livelihood in waste collection.
The Coca-Cola Company recently announced a new global packaging strategy and recommitted a "World Without Waste" target where -WE COMMIT TO HELP COLLECT AND RECYCLE A BOTTLE OR CAN FOR EVERY ONE IT SELLS BY 2030.
In Uganda, Coca-Cola Beverages Africa Uganda is committed to achieve the 100% collection target ahead of 2030.
"At Coca-Cola Beverages Africa Uganda, we are cognizant of the fact that for a Country to have a successful recycling program, it takes collective effort of several stakeholders. On this note, I would like to appreciate our partners KCCA and Masaka Recycling Initiative in walking with us on this journey. As PRI, we are ready to work with KCCA to put collection points at all public concerts and events going forward," Kaheru said.
Commenting about the culture of waste disposal, PRI Manager Edward Kalenzi said, "One of the biggest challenges we face today is the belief that somebody else will clean up after us. We are continuing to disseminate information about disposing plastic responsibly. Lets take the message and apply it now in our homes and work places."
Comments
comments