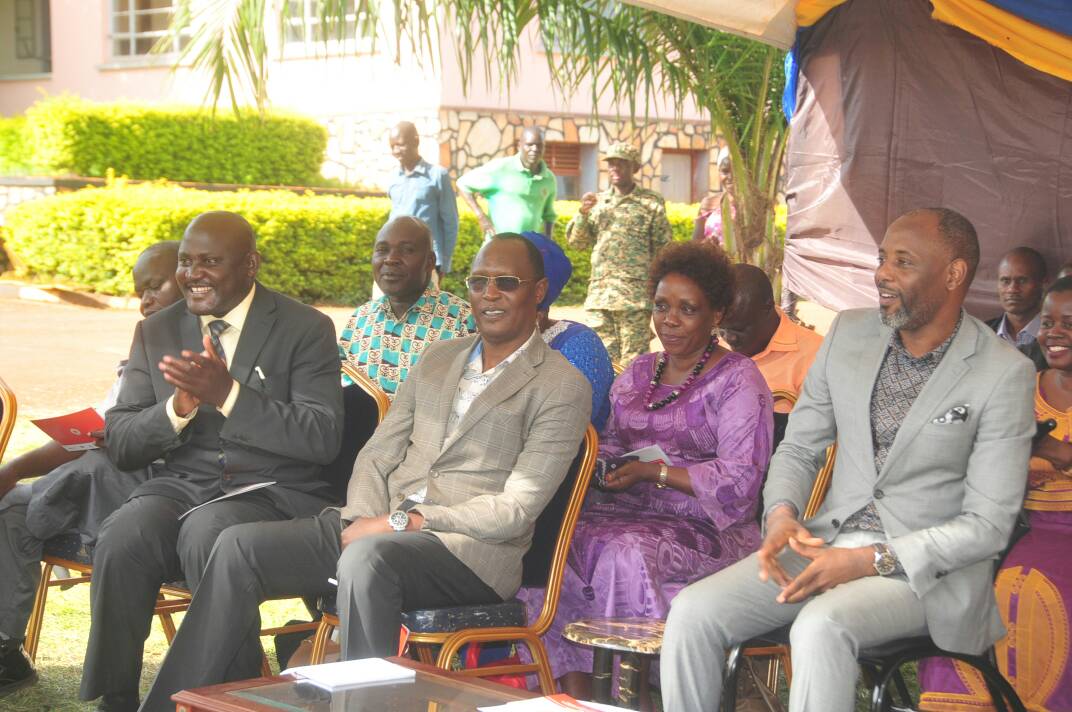 The Uganda AIDS Commission (UAC) has collaborated with Obwakyabazinga Bwa Busoga (Busoga Kingdom) in order to continue with the fight to reduce HIV infections in Busoga sub region and Uganda at large.
This move, according to Kingdom officials is in line with the Presidential fast track initiative on ending AIDS as a public Health threat by 2030.
The UAC Director General Nelson Musoba said the initiative will be launched by President Yoweri Museveni at Namayingo Primary School playground, Namayingo District on Thursday.
"It will run under the theme 'Reaching men, girls and young women to reduce new HIV infections'," he added.
Musoba said the initiative will be launched as Uganda joins the rest of the world to a candle light memorial international event which is organised annually to remember all those who have died due to HIV/AIDS.
"We are here to collaborate with Busoga Kingdom because the Kyabazinga has a following and I urge all stakeholders here to go back and tell people to go for HIV testing and treatment," Musoba said.
In his opening remarks, Busoga Kingdom Prime Minister Dr. Joseph Muvawala urged stakeholders who included, Royal Chiefs, Clan Leaders, Youth Leaders and Traditional Healers among others to spear head the fight against HIV in order to reduce on the infections.
Muvawala also called upon Basoga to continue fighting Poverty as it is stipulated in the Busoga Anthem.
The Minister of Health in the Kingdom, Owek. Dr. Andrew Balyeku said that recently, the Busoga Kingdom in partnership with RHITES EC organised workshops of various stakeholders in order to be equipped with knowledge on how to reduce the HIV infection rates that are increasing in Busoga.
The workshops that were organised by Obwakyabazinga Bwa Busoga (OBB) Institution in partnership with RHITES EC project and funded by USAID were a follow up of the SURGE implementation strategy under RHITES EC aimed at Orienting Busoga Kingdom Officials on the Tx new SURGE Plan, To equip Busoga Kingdom Officials with required knowledge, skills and tools to implement the Tx new SURGE Plan and to work with the officials to integrate Tx new SURGE Plan activities in their existing platforms and day to day activities.
They were facilitated by OBB Health Ministry officials including Owek. Andrew Balyeku, Owek, Sheila Birungi Gandi and Owek Ivan Tibenkana.
Today's workshop was attended by Royal Chiefs, Clan Leaders, Traditional Healers and Youth Leaders among others.
Present was Dr. Eddy Mugoya the Board Chairperson of UAC, Kibenge Tarzan, Zepher the Director Human Resource UAC and Ministers in OBB.
Comments
comments