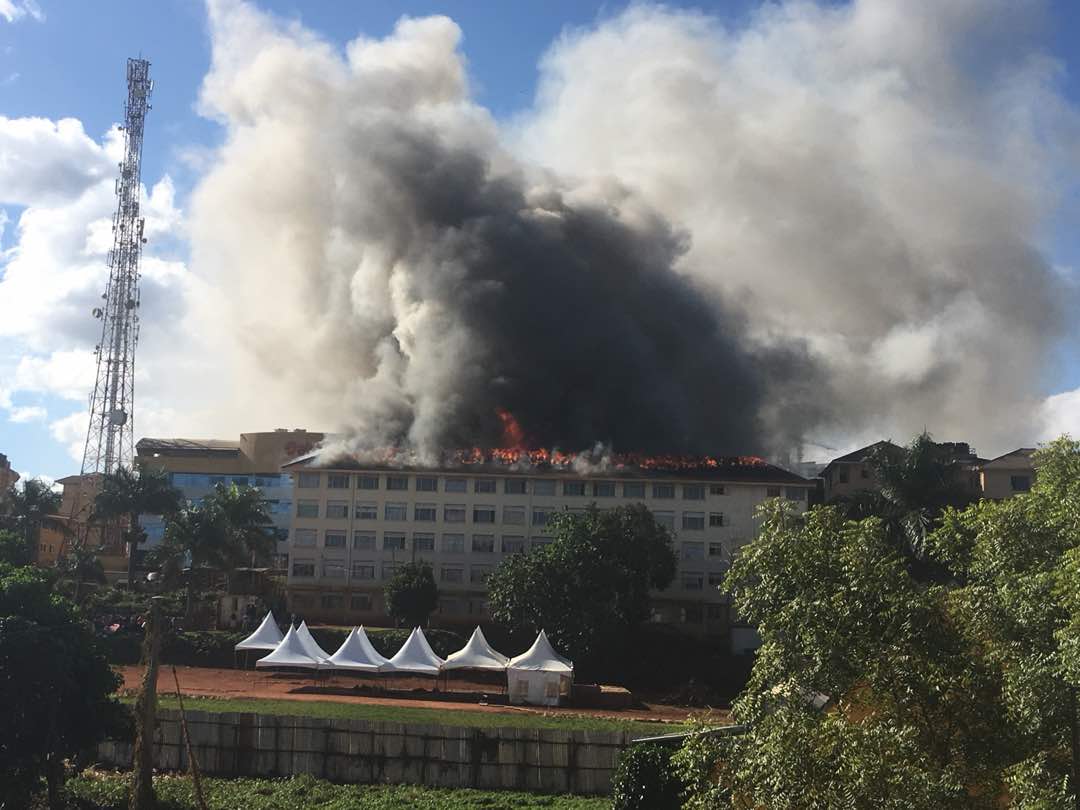 A hostel in the Makerere University Business School (MUBS) Nakawa has Monday caught fire, destroying students' property.
Sources inside the University have identified the hostel as Baheesi hostel which is situated near Bugolobi side.
Although the cause of the fire hasn't been identified yet, preliminary reports say that the fire started from the topmost floor of the 5-storey building.
Baheesi hostel's biggest population is made up of students although other people inhabit the building.
This is the second incident of a students' residence catching fire in less than 7 days, following the recent incident in Makerere where a girls' hall of residence (Mary Stuart) caught fire.
This is a developing story, we'll update as details emerge.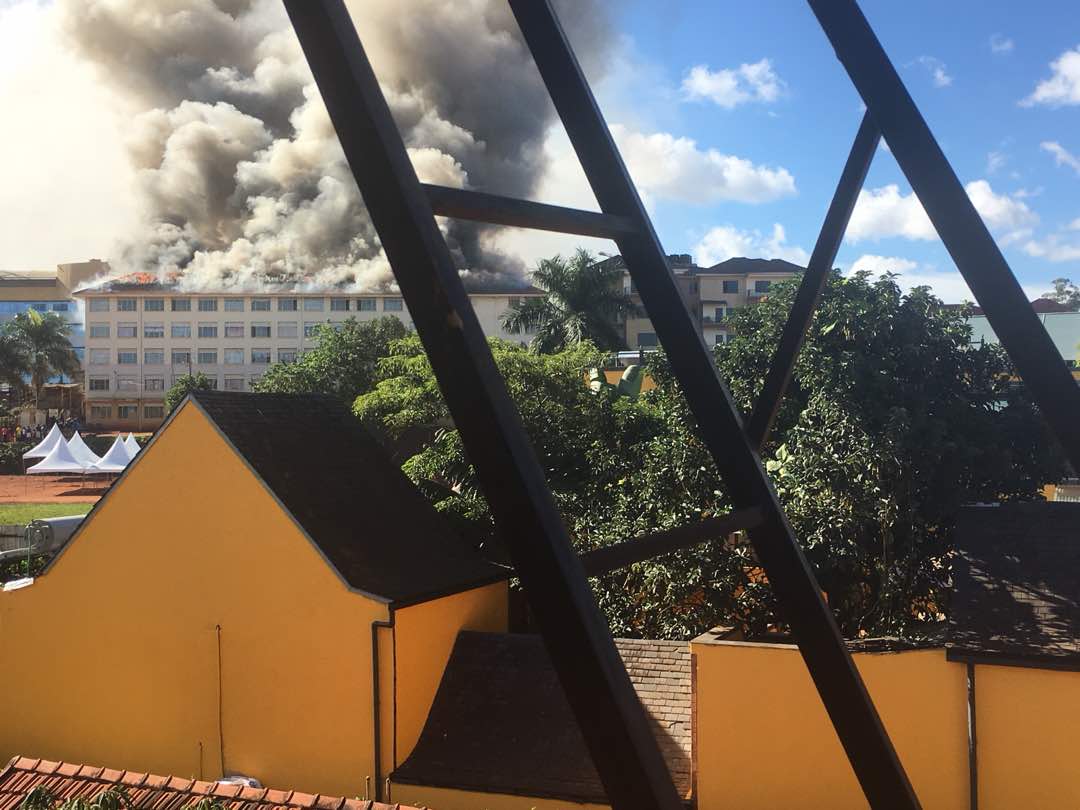 Comments
comments