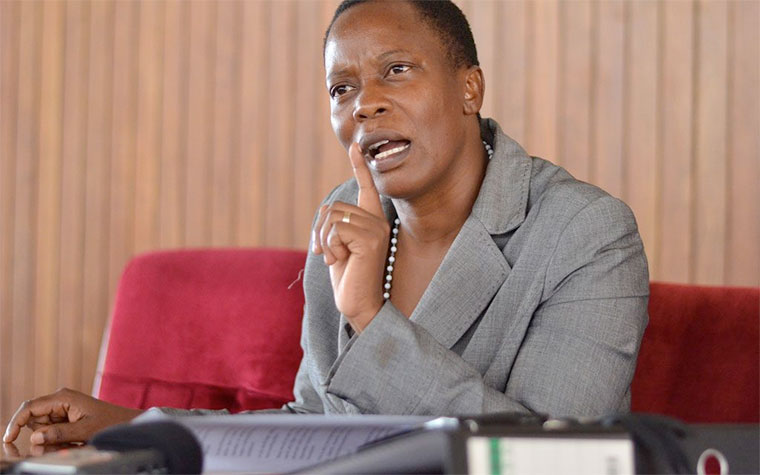 Mukono Municipality MP Betty Bakireke Nambooze has been arrested over the murder of Arua municipality MP Ibrahim Abiriga.
The Late Abiriga was gunned down on Friday evening in Kawanda, Wakiso and laid to rest on Monday in Arua.
Police surrounded MP Nambooze's home her home in Nabuti, Mukono and arrested her. She is currently detained at Jinja Road police Station.
Police Spokesperson Emilian Kayima in a press statement on Tuesday said that Nambooze and others have a case to answer basing on the "offensive statements" they made before and after the death of Hon Abiriga.
By publication time, Nambooze was still held at Jinja Road Police Station where she is expected to record a statement. A number of opposition figures including Kampala Load Mayor Erias Lukwago, Ingrid Turinawe, Medard Segona and Moses Kasibante had also arrived at the police station to find out why Nambooze was arrested.
Comments
comments