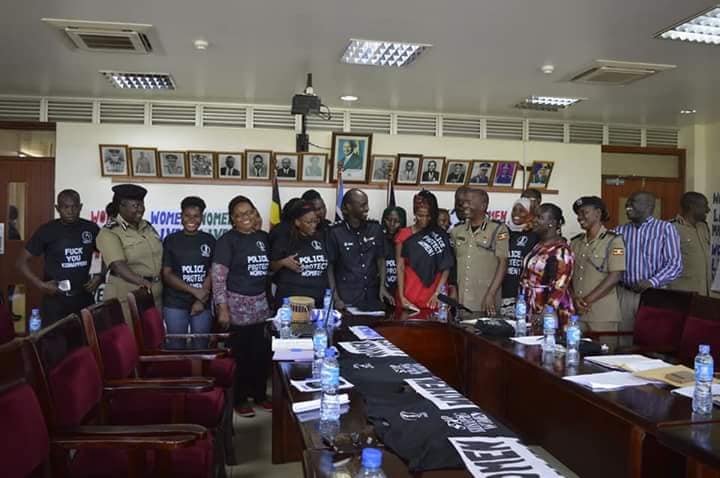 Deputy Inspector General of Police (DIGP) Brig. Muzeeyi Sabiiti on Friday hosted a group of women activists under their umbrella body, "Women Protest Working Group"
The meeting that took place Police headquarters Naguru, was attended by senior officers from different police departments; Child and Family Protection, Political Commiserate, Counter Terrorism, Traffic, CID and Public Relations.
The women group was led by Dr Stella Nyanzi.
The Women officially tabled a petition on recent kidnaps and killings of women before the IGP, also informing him of the planned million match on Kampala streets to voice their concerns.
The meeting was well conducted and the mood jovial healthy with Dr Nyanzi's usual hard humor.
Police briefed them on the status of investigations that mainly concern the cases of kidnaps and murders across the country.
The two teams agreed to work together in a more robust and focused way in order to defend and protect women and children against murders and kidnaps.