Pizza just got a bit more epic.
In 2016, just over 2 years ago, Pizza Hut, a division of Yum! Brands, Inc and the worlds' largest pizza restaurant company entered the Uganda market by opening its first store in Village Mall and to date has 5 successfully operating restaurants throughout Uganda.
Much of Pizza Hut's continued success is based off the fact that it never deviates from its original principles: fresh and first-class products, courteous and friendly service, that makes the customer feel like royalty.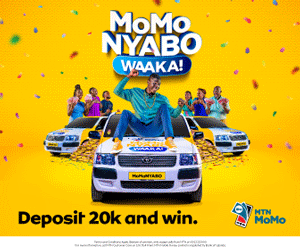 "Our love for pizza inspires us to create great tasting pizza's that meets everyone's needs. At Pizza Hut, we are passionate about pizza and our guests. Our mission is to make it easier for everyone to get great pizza, with the freshness of our ingredients and our friendly and fast service, we are committed to pleasing our guests over and over again" says Gianfranco Piva the Interim General Manager, Pizza Hut Uganda.
Now Pizza Hut is on a new mission – to make it easier and better for you to hang-out with your friends & family with their NEW Epic Pizza. The EPIC is their biggest pizza ever, and will be launching across Africa. 75% larger than the large the Epic pizza is really big. Available in Pizza Hut's favorite flavors; Pepperoni Lovers, Tandoori Chicken Lovers, Cheese Lovers, Veggie Lovers & Meat Lovers.
"Our team's priority is striving for consistently high standards in all our restaurants while constantly innovating and switching up our menu to please our valued customers. This is our biggest pizza yet and is launching at a phenomenal price." says Gianfranco Piva.
Pizza Hut Uganda will roll out the new family size made-for-sharing Epic Pizza in June 2018 across all their stores in Uganda.
Comments
comments