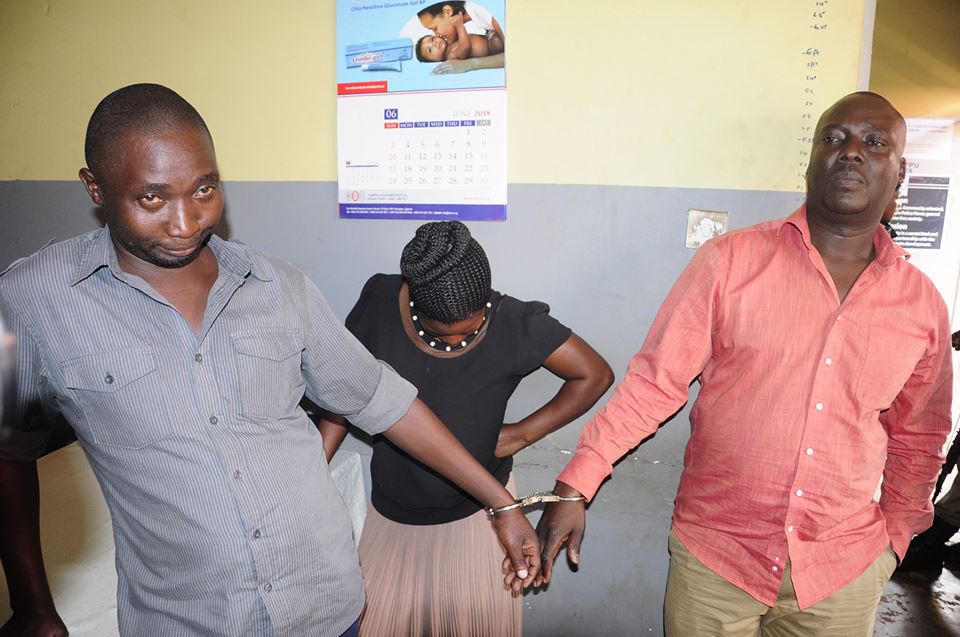 Police in Ntinda is holding three suspects for alleged ATM card fraud
The trio, while at Bank of Africa Ntinda tried to help a one Ayesige whose card had delayed to work at the ATM and swapped with a fake card.
She later reported to Ntinda under file number vide SD REF 55/13/06/2018.
They later, it is alleged withdrew up to 10m Uganda shillings in intervals and at different places
The retrieved bank CCTV camera footage led to the identification and arrest of Olivia Naiga (30), Ben Kato (37) and Sande Kibuuka Ssalongo (40) known as habitual bank fraudsters.
The team of investigators have now revealed the trio have been on police wanted list of criminals that defraud victims in baking premises.
The suspects have since been transfered to Kira Road Police Station and are yet to be arraigned before court.
These arrests follow previous apprehension of Tonny Muyingo, Mukiibi Hassan and Etunu Denis.
Etunu Denis aged 38 was previously arrested at Kira Division Police Station taken to court and remanded however its believed that following the connections with the courts, Tonny Muyingo and his counterpart Hassan who have been on wanted for over 35 counts of theft from various banks around Kampala were immediately granted bail at Buganda Road Court last week citing weaknesses in investigations.