The Katikiro of Buganda Charles Peter Mayiga officially laid the foundation stone for the construction of the Rotary Center of Excellence- sponsored by the Rotary Club of Bweyorerere-Namboole in partnership with the Kingdom of Buganda. The Kinmgdom provided 1.5acres of land on which the center will be built.
The center which will be built in Kira Municipality next to the Kira Gombolola headquarters will upon completion provide vocational training to equip youth and women with practical skills for self-sustainability.
The President of the Rotary Club of Bweyogerere-Naboole Rotarian Ruth Mukasa in her address thanked the Kingdom of Buganda for its generosity in providing the land and said the project is in line with two of the six Rotary focus areas of Basic education and literacy and Economic and community development. She said it will hopefully help address the issue of youth and women unemployment which is rampant in Kira Municipality and Uganda at large.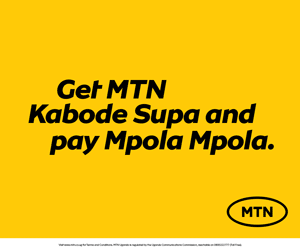 The Katikiro in his remarks thanked the Rotary Club of Bweyogerere- Namboole and the Rotary fraternity for always striving to make a difference in the communities in which to live. He asked the local community to support the project since will directly benefit them and help upskill the youth and women in the area. The Katikiro later planted a Muvule tree at the site in commemoration of his visit.
Present to welcome the Katikiro to function were the Kingdom of Buganda cultural leaders led by the Kira Ssabaddu, Betty Namukwaya, local civic leaders led by the Mayor Kira Municipality Julius Mutebi, Mayor Emeritus Mamerto Mugerwa, clergy, and Rotarians from various clubs in Kira Municipality.
Comments
comments