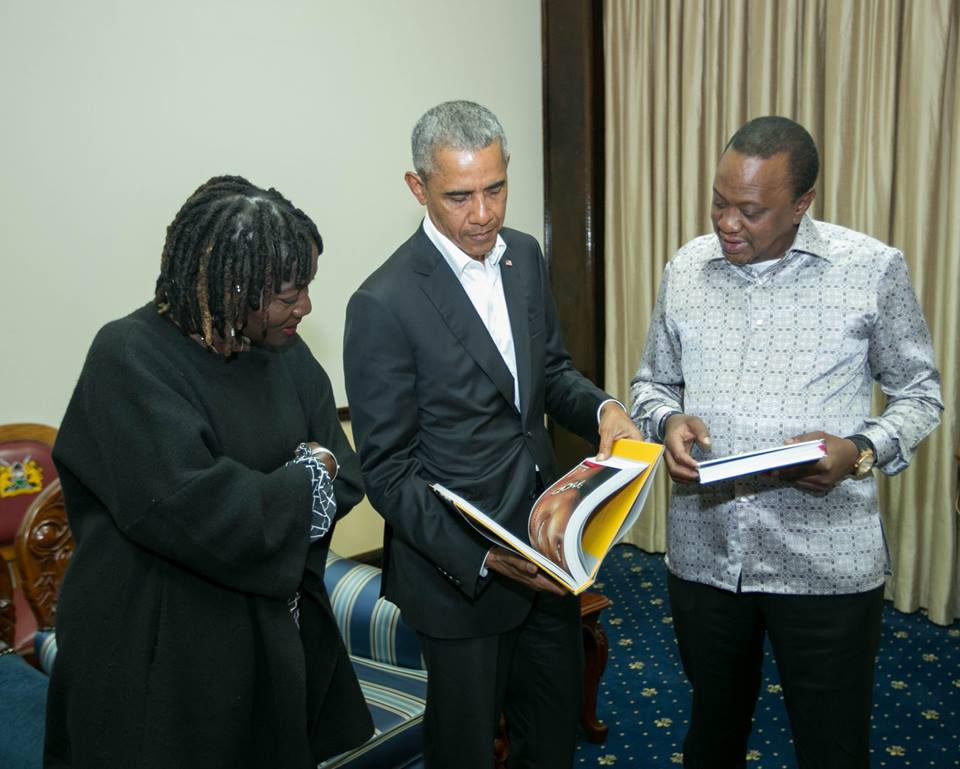 Immediate former US President Barrack Obama arrived in in Kenya on Sunday afternoon and started his two day visit in Kenya by paying a courtesy call on President Uhuru Kenyatta.
While welcoming the 44th US President into Kenya, President Kenyatta thanked Obama for keeping his promise of visiting the country after his service as US President when he last visited Kenya in 2015.
Further, President Kenyatta congratulated Obama for establishing the Obama Foundation which seeks to empower the youth to become the agents of change that the African continent needs.
The two leaders agreed that the youth in Africa could become the continent's most valuable asset if their energy and creativity are effectively harnessed.
Obama is in Kenya to inaugurate the Sauti Kuu Foundation's project which comprises of a Sports Centre and, Resource and Vocational Training Centre run by his half sister Dr. Auma Obama who accompanied him.
President Kenyatta who was joined by Deputy President William Ruto and other senior government officials assured the former US leader that he can count on the support of all African leaders to scale-up youth programs under his Foundation.
In the true Kenyan spirit of giving, President Kenyatta gifted the former US President-who is himself a celebrated author-with two books on Kenya's youth and success stories in the last 50 years, namely Aspirations of a generation, youth of Kenya and Kenya at 50.
After inaugurating the Sauti Kuu Foundation and visiting his Ancestral home in Alego Nyang'oma of Siaya County, Obama heads to South Africa where he is expected to deliver the 16th Nelson Mandela Annual Lecture in Johannesburg.