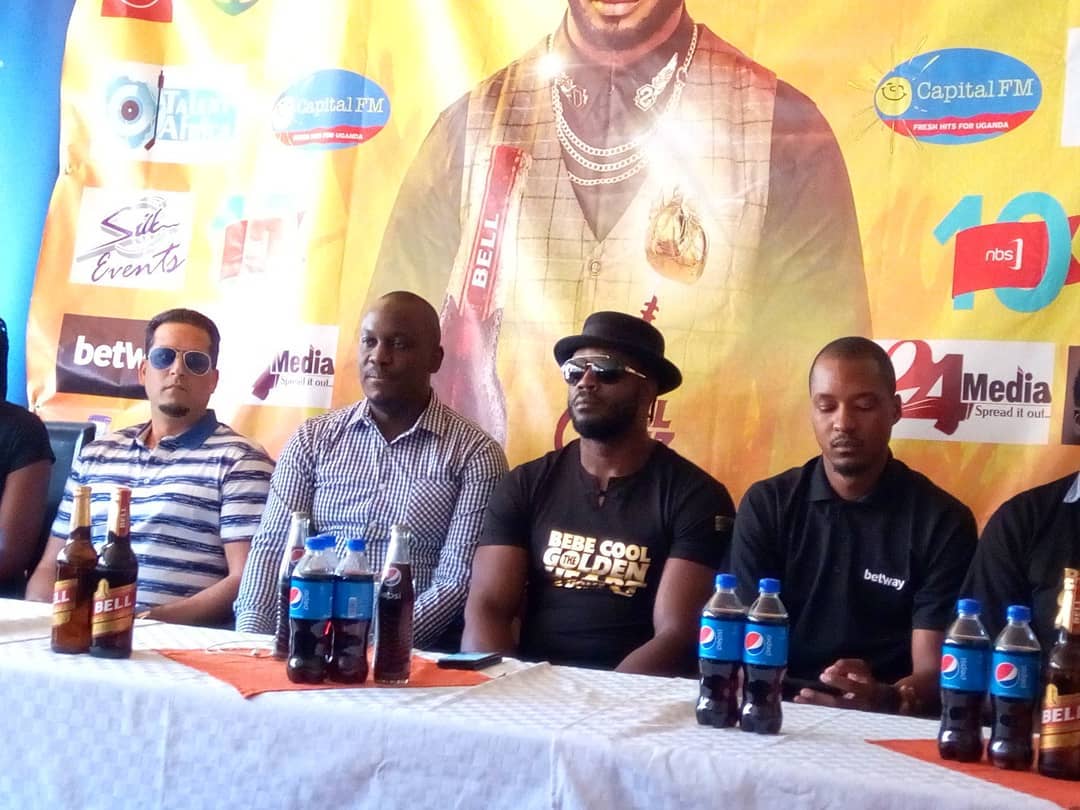 Ugandan music giant Moses Ssali aka Bebe Cool has announced a new venue from his 2018 concert dubbed "The Golden Hearts".
The concert is scheduled for 3rd of August 2018
The singer was speaking at the launch of the concert at torino Restaurant and Bar on Tuesday when he revealed that he had changed the concert venue from the Kampala Serena Hotel to Kololo Airstrip.
"40 tables have already been booked as I speak and Serena only sits 50 tables. The concert has been moved from Serena to Kololo airstrip and every advantage is at the airstrip," Bebe Cool told journalists on Tuesday.
According to the singer, the proceeds from his concert will go towards raising money to send five children with a heart complications for surgery in India two weeks after the concert.