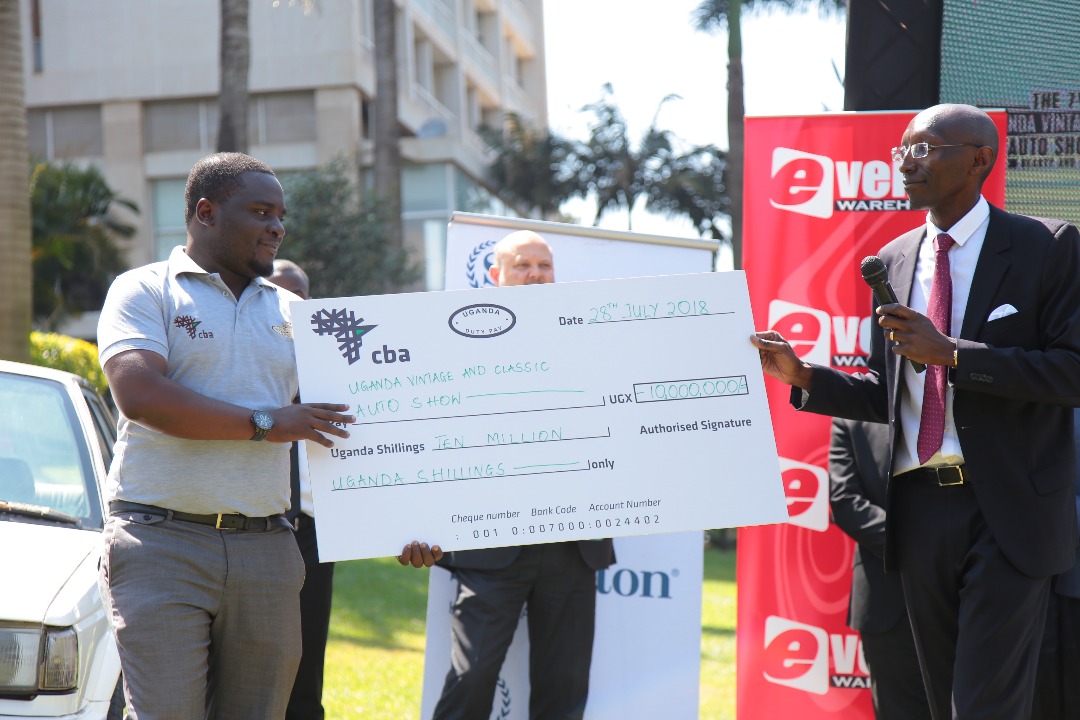 The stakes have been upped for the competitors in this year's CBA Uganda Vintage and Classic Auto Show themed beauty and the beast.
The organizers of the show revealed on Tuesday during the final press update ahead of the Saturday, 28th July scheduled event at the Sheraton Hotel Kampala gardens. This will be preceded by a snail trail on Friday 27th June to be flagged off at The Village Mall Bugolobi.
The event proprietor Dr. John Baptist Niwagaba revealed that it will be much more than pride at stake, but rather competition; the kind that may have been accustomed in sports arenas. This he attributes to the introduction of a UGX10M prize money for the overall winners.
"We know vintage car enthusiasts have a lot of pride in their machines. So it's that pride we want to tap into and challenge them to work on their cars to the best of their ability. To us this is much more than a vintage car show, this event can grow into a major tourist attraction from across the region and beyond. But to achieve this we need the quality of the vintages to be top-notch, hence the prize money we have today and this is thanks to the sponsors," said Dr. Niwagaba.
On the anticipated regional participation, Niwagaba revealed that a number of cars from Kenya, Tanzania, Rwanda and as far as Zimbabwe have already confirmed participation in the 7th edition of the annual CBA Uganda vintage and Classic Auto show car competition.
CBA Bank CEO Anthony Ndegwa reiterated that The CBA Uganda Vintage and Classic Auto Show provides an opportunity for us to interact with our customers and the public in a fun-filled environment. It's a true definition of Time for More: – to consistently deliver VALUE and EXCELLENCE, to our customers, and therefore allow them Time for More:  The CBA Uganda Vintage and Classic Auto show also portrays CBA's theme –  the "Bank for Interesting People"
"As a bank, we pride ourselves in providing our customers with innovative products and services that enhance their banking experience. The goal at the back of our minds is always to ensure that our customers have more time to apportion to their other passions and in this case; vintage and classic cars. We understand this is a growing passion among many Ugandans, and our role here is to enhance their experience," said Ndegwa.
The renowned Qwela Band will headline the entertainment line-up that includes a fashion show, kids play area and showcasing of other vintage collections such as gramophones, jukeboxes and other household items preserved from decades back.
Entrance is UGX20,00 for adults and UGX10,000 for children, tickets are being sold at Sheraton Hotel Kampala and easy ticket.
Comments
comments