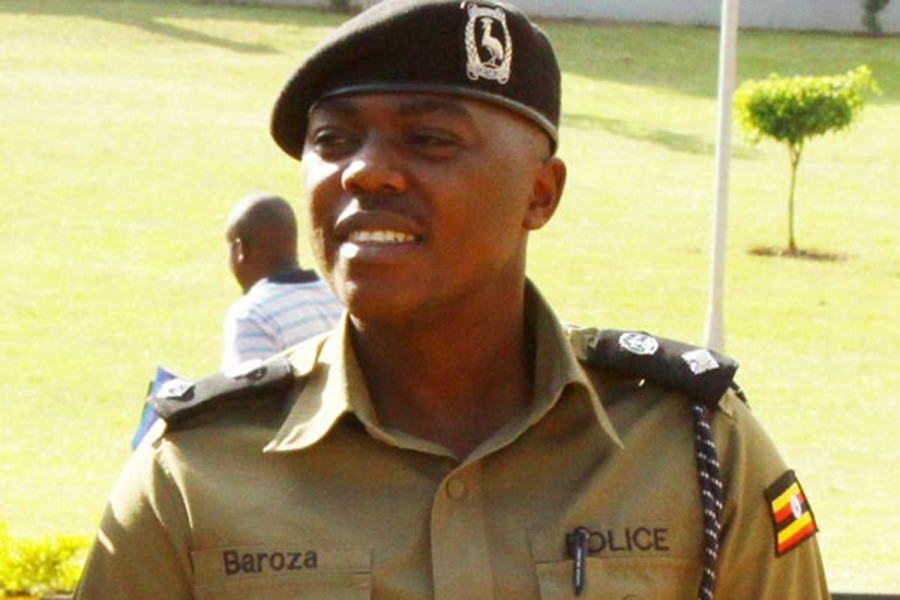 Assistant Commissioner of Police Jonathan Baroza, a former aide to the jailed former Inspector General of, Gen Kale Kayihura has revealed his location a day after Police declared him missing.
Baroza was in 2017 posted to Algeria as Uganda Police Liaison Officer from the capital Algiers by the former Inspector General of Police General Kale Kayihura.
He was last month directed to return to Uganda from his station in Algiers at a time when Gen Kayihura and his former associates like former Flying Squad commander and former Director of Crime Intelligence Col Ndahura Atwooki among others were being arrested.
Whereas security operatives waited to arrest him upon landing at Entebbe, Baroza was not on board.
Speaking to Ugandan online newspaper ChimpReports in an interview on Thursday, Baroza revealed that he is currently in seeking refuge in Sweden.
In the same interview, he denied allegations of tampering with evidence at the murder scene of former Police Spokesperson AIGP Andrew Felix Kaweesi.
Kaweesi was gunned down on the morning of Friday March 17th, 2017 while leaving his home in Kulambiro.
Baroza added that he does not expect justice if arrested in Uganda.
Police says Baroza will be declared a deserter if he doesn't report to his station of duty by 22nd July, 2018.
Comments
comments