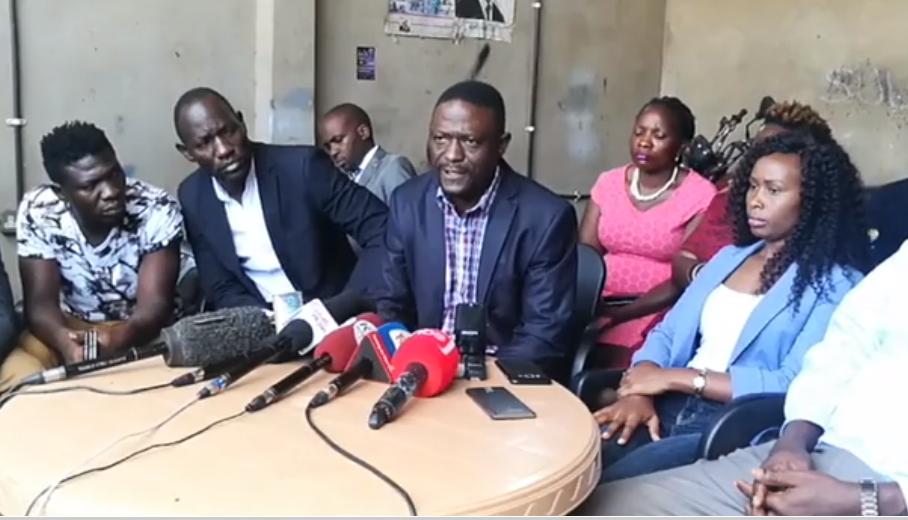 Singer Robert Kyagulanyi's brother Fred Nyanzi has described police reports and President Museveni's statement about the chaos that erupted in Arua on Monday evening as false and unfounded.
Nyanzi who was in Arua days before and during the chaos that led to the death of Bobi Wine's driver Yasin Kawuma says the police is telling lies to the public about the events that transpired on Monday.
According to Police, people from Bobi Wine's camp hulled stones at Museveni's motorcade, breaking the back screen which prompted police to start shooting.
Police further claims that Bobi Wine together with other members of contestant Kassiano Wadri's camp parked a grader on the road with intention to stop the President's convoy and harm him.
This, they say led to a brawl that ended up with the shooting of Yasin Kawuma.
But while speaking to journalists on Wednesday morning, Nyanzi said Kawuma was shot while in the hotel parking lot. The hotel is a distance away from the rally venue.
"We dropped Wadri to his office before heading to the hotel where all vehicles were parked," Nyanzi recounted.
"At this time, Kawuma was sitting in the passenger seat in the Tundra, the same position Bobi Wine normally sits. The driver of this car is called Njuba," he continued.
It was at this hotel, Nyanzi says that bullets started raining before tear gas filled the whole place.
"These, we believe are the bullets that killed Kawuma," Nyanzi said.
"Immediately there was teargas all over the place and we ran into the rooms
"Officers came checking the rooms and they found us. They took me down stairs and started beating me. One of the officers then hit me with a blunt object which knocked me out. I woke up in a hospital," Nyanzi told journalists.
The Press conference was attended by other members of Bobi Wine's family including his wife Barbie Kyagulanyi, elder brother Ssentamu Makumbi among others.