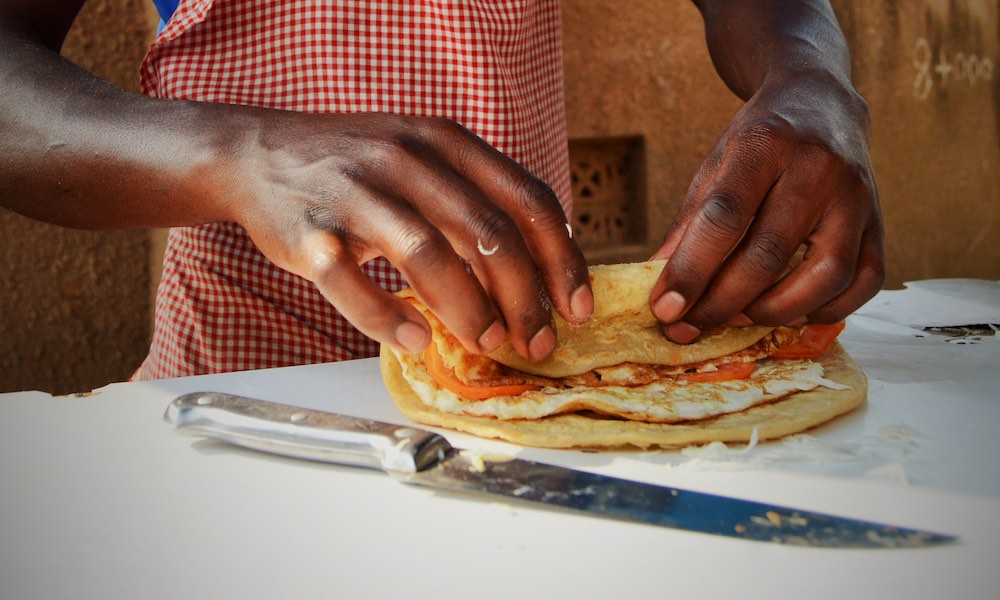 The Coca-Cola sponsored Kampala Rolex festival will be taking place this Sunday on the 19th August 2018 at The Uganda Museum.
Organised by the Rolex Initiative together with the Ministry of Tourism, Wildlife and Antiquities, the Kampala Rolex Festival is just another example of Coca-Cola's continued belief in one of the most celebrated rituals among families and friends – enjoying meals together. The festival also presents a unique opportunity for Ugandan Rolex vendors, consumers, corporate companies and tourism institutions to celebrate Uganda's most popular dining offering and the country's rich and original food culture.
There have been pre-festival activities taking place with Coca-Cola engaging consumers and vendors in selected parts of the country such as Kampala, Jinja, Mukono and Entebbe.  Coca-Cola teams visited different areas holding Rolex making competitions and awarding winners with Coca-Cola goodies. Vendors were equipped with head caps, aprons, umbrellas, branded coolers and visibility branding to ensure they are easily identifiable by their customers.
Promising revelers a fun filled festival, Coca-Cola Uganda Brand Manager Ms. Miriam Limo says that the event will be a memorable one with lots of activities, various food stalls, performances by top Ugandan artistes.
"It is no secret that at the heart of every family gathering is a meal, and the best accompaniment to every meal is an Ice Cold Coca-Cola, as a company, we are proud to be associated with the 3rd edition of The Kampala Rolex Festival. This event has grown significantly and is fast becoming a key activity in the Kampala culinary calendar, we are also proud to note that the participants are from all over the country. We would like to encourage people to come out and have fun and enjoy the various kinds of Rolexes. We are committed to ensuring that you get the best Ice Cold Coke experience to accompany the different types of Rolexes that will be on offer from across the country. Bring your family and friends to come and have a good time with us.," she commented.
Commenting on the upcoming festival, Enid Mirembe, the CEO of Rolex Initiative, said; "We have prepared a great festival for revelers and we can't wait for Sunday. We shall have cooking competitions, games, live video mixing, sponsor and celebrity cookouts. We shall also have entertainment from popular Ugandan artistes such as; Vinka, Fik Fameica, Cindy, DJs Roger and Slick Stuart and many others. Come with a friend and let us enjoy ourselves as we promote the Rolex."
"This year we have vendors from all across the country represented at the festival, we have judges who will taste and vote. We shall look at creativity, branding, packaging, hygiene, who sells the most combos i.e Rolex and Coca-Cola, safety methods of cooking and the publics main vote as a ballot." She added
Following the Rolex festival, vendors will continue to enjoy Coke with meals combos from their favorite Rolex vendors. A complete meal of a 300ml Coca-Cola paired with a Rolex will cost UGX 3,000.
Comments
comments