Jamaican-American reggae singer Tarrus Riley on Friday evening thrilled fans with a powerful performance at the 'Swangz Avenue All Star Concert' held at Lugogo Cricket Oval in Kampala.
The concert was attended by thousands of people from all walks of life.
The "Just the Way You Are" star, who was the headlining act at the concert, stepped on stage at a few minutes passed 11:00PM amidst cheers from the crowd.
He performed a number of his hit songs like "Wild Fire", "Likkle One Drop", "Sorry is A Sorry Word", "She's Royal", "Don't Come Back" and "Just the Way you Are" among others, as the crowd sang and danced along.
Tarrus performed alongside World renowned reggae saxophonist Dean Fraser and the 12-man strong Blak Soil band.
The highlight of his performance was when he performed a song titled "Pearl of Africa", which he recorded specifically for Uganda.
"I have visited many countries in Africa but I have special love for Uganda. That's why I went to studio and recorded a song about this very beautiful country," Tarrus Riley said before performing the song.
Singers Vampino and Mr Most also joined Tarrus on a free style session.
Earlier on popular Ugandan musicians including, Vinka, Kent and Flosso, Winnie Nwagi, Michael Ross, Ziggy Dee, Aziz Azion, Rabadaba, Navio and Bebe Cool among others had performed at the concert.
Bebe Cool's performance was however cut short when the crowd threw bottles at him and chased him off the stage.
The concert, which was a celebration of Swangz Avenue's 10 years anniversary, ended at a few minutes after midnight.
We have the photos: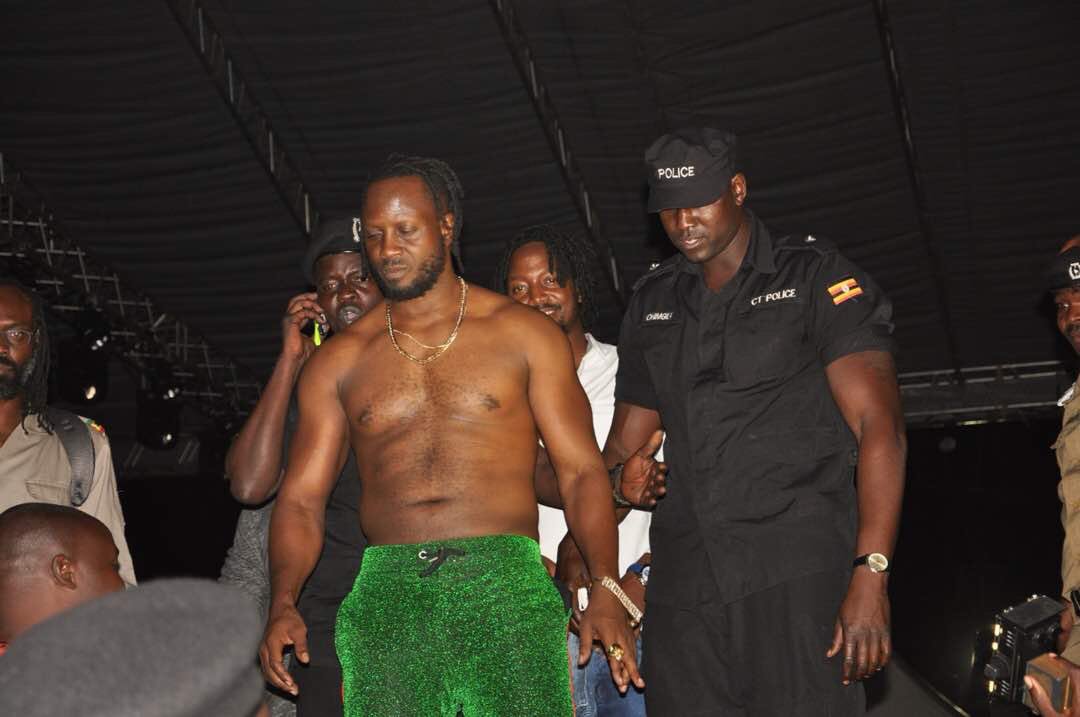 Comments
comments