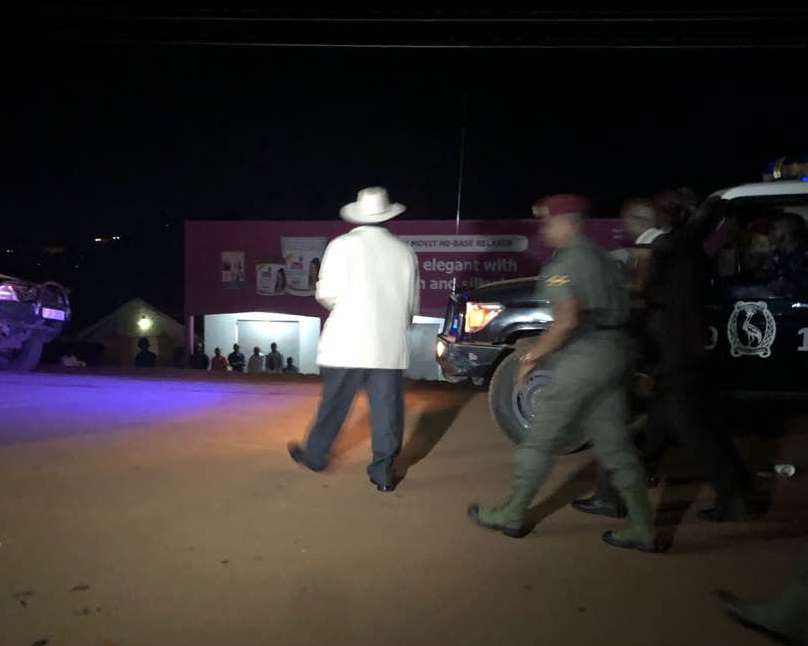 President Yoweri Museveni on Saturday evening visited the scene where former Buyende District Police Commander, Muhammad Kirumira was shot by unknown assailants.
Kirumira and a yet to be identified woman were gunned down by unknown assailants at Bulenga at around 8:00PM on Saturday evening.
The police officer was driving his car Toyota Corona UAJ 228V.
Museveni who rushed at the scene about two hours later, delivered instructions to security operatives and asked if there was anyone that witnessed the shooting.
"Nga kitalo nyo banange (This is such a tragic loss)," Museveni told people at the scene.
The President would then leave with two eye witnesses.