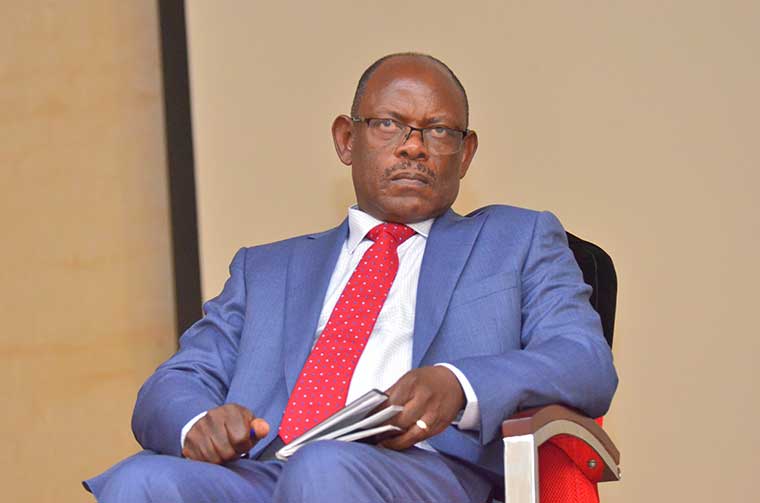 Makerere University Vice Chancellor Prof. Barnabas Nawangwe has suspended a member of the Guild Representative Council (GRC) over social media messages and publications.
Frank Bwambale, the chief editor of the University's main publication (The Makererean) was sent home following a strike that broke out at the University on Monday morning as students protested the recent increment on tuition fees.
During the strike, students lit fires on University roads and allegedly vandalised University property before Police swung into action to stop them.
According to the suspension letter whose copy, The Tower Post is in possession of, Nawangwe accused Bwambale of authoring anonymous messages in the names 'Young Thug', the messages which he said were aimed at hurting the image of the university.
"I have received a report that you are alleged to be authoring several anonymous messages on social media platforms as 'Young Thug' with an aim of hurting both the University's image, bringing University management and fellow students' leaders of the 84th guild with whom you serve to dispute," Nawangwe's letter reads in part.
"These actions are in breach of university policies and other national laws and give rise to both criminal and civil liability on your side."
Despite not representing any school, the Chief Editor of the Makererean and Hall Chairpersons are considered members of the Guild Representative Council.
Nawangwe said that Bwambale's publications were in contradiction with the Makerere University Students' Regulations Statutory instrument 2015 NO. 37; section 8; subsection 3 Cap. C which bares any student from publishing or disseminating any false or fabricated information of any sort.
He further quotes Cap (L) of the same instrument which states that; "a student who communicates using social media platforms and/or internet shall be subject to regulations of the Uganda Communications Commission."
"Because of your alleged involvement in the above, and in order to ensure safety and security of the University Community, property as well as a conducive teaching and learning environment, I hereby suspend you from Makerere University with immediate effect until further notice," Nawangwe wrote.
"You will be invited for a further discussion on this matter on a date to be communicated to you in due course by the University Disciplinary Committee."
Comments
comments