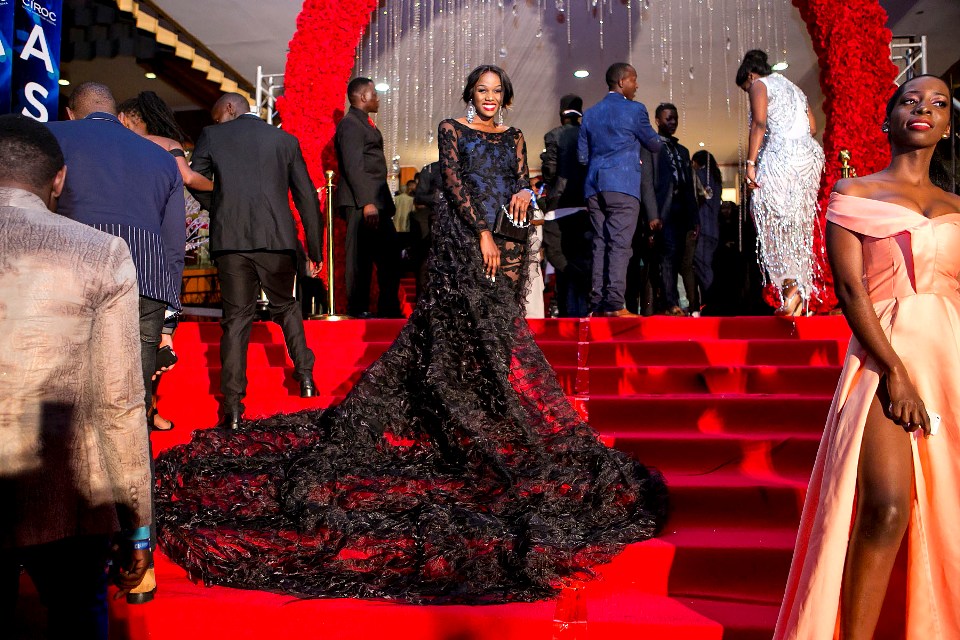 Africa's biggest red carpet event, the Abryanz Style and Fashion Awards (ASFAs) returns to Kampala (Uganda) at the Serena Hotel on 7th December 2018.
The sixth edition of the ASFAs under the theme, 'fashion is power', seeks to highlight that fashion is integral to identity but also provides different avenues and opportunities that are key to the growth of africa's economy by tackling unemployment.
The ASFAs will also highlight the transition of the fashion industry over the years with Celebrity red carpet appearances, showcases from Africa's top Designers and Models, blended with remarkable performances from both local and international Artistes.
The Awards show celebrates and acknowledges stakeholders in the African fashion industry. Creatives cut across 13 categories such as; Designers, Fashion Photographers, Makeup and Hair Stylists, Models, Fashionable Artistes, Music Video and celebrities among others.
The awards also aim to promote tourism by opening up Kampala city to Africa's very best in fashion, to create networks and a platform that propels the city in both the fashion sector and economically.
In line with the ASFA 2018 theme, 'Fashion is Power', this year's show will feature a special category; Fashion entrepreneur. A category that will honor an entrepreneur for their outstanding commercial success in fashion or personal brand, especially regarding fashion as a solution to the current unemployment problem among the youth. Other honorary categories include the Lifetime/Fashion Icon Achievement Award and The Humanitarian Award for Work in Fashion.
Nominations for the Awards officially started on Monday 27th August 2018 and close on 27th September 2018. (Visit www.abryanzstyleandfashionawards.com/asfas-2018 for nomination guidelines.)
As a build up to ASFA 2018, the Awards will encompass events such as the FashionPrenuer Expo with the objective of empowering and inspiring people in the fashion business as well as equipping them with much needed business skills. We will also have the ASFAs Nominees release brunch, The Meet and Greet Pre-Show Party and The After Party.
Since the inaugural ceremony in 2013, the Abryanz Style and Fashion Awards have recognised talented designers, models, personalities and brands across the globe such as Lupita Nyongo, Trevor Stuurman, David Tlale, Amito Stacey Lagum, Tiwa Savage, Millen Magese, Mai Atafo, Santa Anzo, Sylvia Owori, Anitah Beryl, Ali Kiba, Mafikizolo, Shanelle Nyasaise et al.
The event has been graced by notable guest appearances such as Her Royal Highnesses, The Queen of Buganda Sylvia Nagginda and the Princess of Toro Elizabeth Bagaya, Executive Director of KCCA Jennifer Musisi, British- Ghanaian Designer Ozwald Boateng, Legendary Ugandan musician Jose Chameleone to mention a few.
Here are the Categories for the 2018 ASFAs:
Lifetime/Style Fashion Icon Achievement Award
Humanitarian Award for Work in Fashion
Fashion Entrepreneur of the Year
Model of the Year (Uganda & Africa)
Designer of the Year (Uganda & Africa)
Fashion Stylist of the Year (Uganda & Africa)
Hair Stylist of the Year (Uganda & Africa)
Makeup Artiste of the Year (Uganda & Africa)
Fashion Photographer of the Year (Uganda & Africa)
Most Stylish Celebrity (Uganda & Africa)
Most Stylish Artiste (Uganda & Africa)
Fashionable Music Video of the Year (Uganda & Africa)
Fashionista of the Year (Uganda & Africa)
Comments
comments