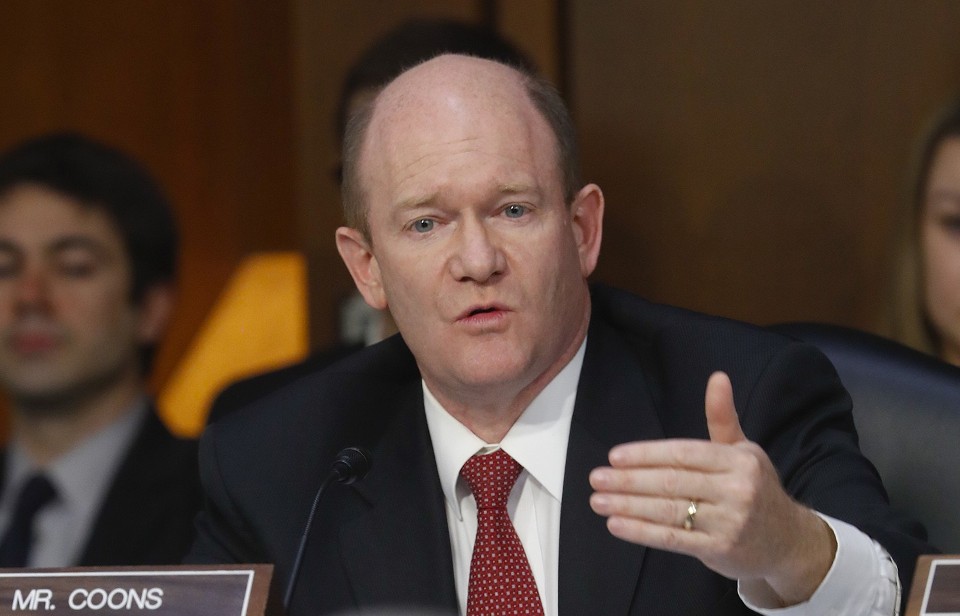 United States Senators have condemned what they termed "democratic backsliding" in Uganda following the arrest of opposition Members of Parliament, who are accused of treason and inciting violence in the Arua municipality by-election violence.
The violence left the presidential motorcade damaged.
Kyadondo East MP Robert kyagulanyi aka Bobi Wine's driver Yasin Kawuma was also shot dead during the chaos.
33 people including MPs and their supporters were arrested and charged with treason in Gulu.
MPs Kyagulanyi and Francis Zaake who were brutally arrested and allegedly tortured while in detention are set to return to Uganda from abroad (USA and India respectively) where they went to receive treatment.
U.S. Senators Chris Coons (D-Del.), Jeff Flake (R-Ariz.), Ben Cardin (D-Md.), Marco Rubio (R-Fla.), and Cory Booker (D-N.J.) released the following statement on what they described as "the current situation in Uganda";
"As members of the Senate Foreign Relations Committee, we are gravely concerned about the continued deterioration of democracy, human rights, and fundamental freedoms in Uganda.

The actions of the Government of Uganda towards its critics—protesters, opposition supporters, and parliamentarians like Members of Parliament Frances Zaake and Robert Kyangulanyi, better known as Bobi Wine—are unacceptable.

Likewise, we are extremely troubled by the beating and arrest of journalists during these events, and by reports that foreign correspondents are being denied accreditation to work in Uganda.

We call upon the Ugandan authorities to conduct a credible investigation into the murder of Yasin Kawuma, and into the reports of beatings, torture, and the use of lethal force on civilians by security forces during the Arua Municipality by-election campaign and subsequent protests, and to hold those responsible accountable for their actions.

It is critical to Uganda's democracy that Parliament is respected as an independent institution of the government, and that Members of Parliament can execute their mandate without threat or interference.

We strongly urge President Museveni and the Ugandan Government to adhere to the rule of law, and respect freedom of expression, press, and assembly granted by the country's constitution.

As Bobi Wine and Francis Zaake return to Uganda after medical treatment, we will closely monitor their situation, and that of those who face charges alongside them."