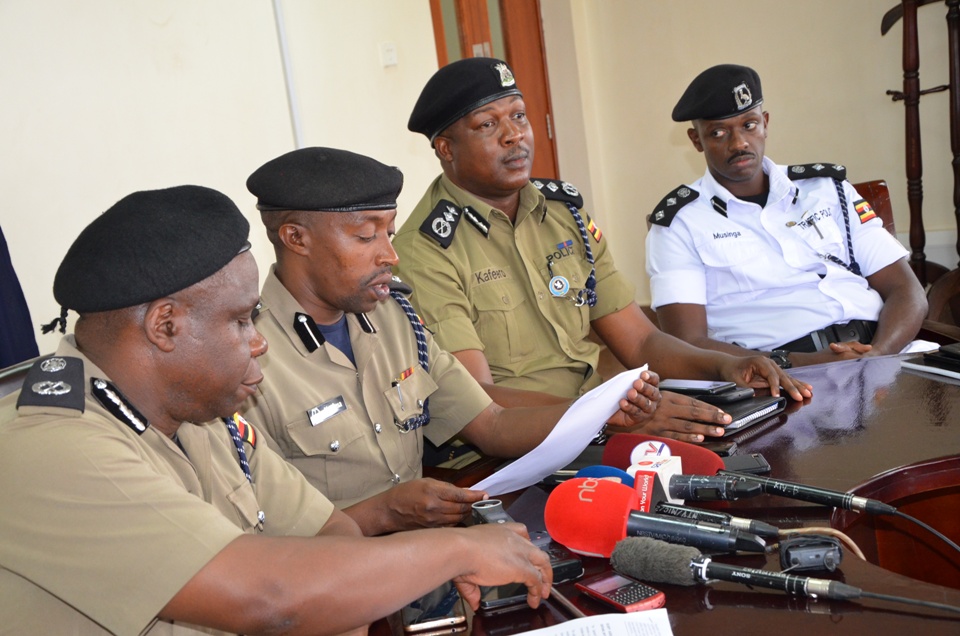 Uganda Police has banned the planned procession to welcome Kyadondo East MP and musician Robert Kyagulanyi Ssentamu aka Bobi Wine.
Bobi Wine who traveled to America for specialized treatment following his alleged torture while in military custody, is expected to return to Uganda tomorrow Thursday 20th, 2018 via Entebbe International Airport.
According to Police spokesperson Emilian Kayima, Bobi Wine shall only be received at Entebbe by his immediate family.
"The police and other security agencies have intelligence of country wide mobilization of different groups of people who are being distributed with Red T-Shirts and posters calling upon them to participate in processions and assemblies to receive the Hon. MP," Kayima said on Wednesday.
"Members of the public ought to be reminded that public assemblies and processions are regulated by the provisions of the Public Order Management Act (POMA) 2013. No member of his family has worked out a mechanism for these intended processions and assemblies as provided for in the law. As a result, they are unlawful and would disrupt normal business activities including movement of people to and from the airport. A section of parents and members of the public are very concerned at such unlawful, unregulated activities," Kayima added.
Police has issued the following guidelines for the legislator return;
1. On his arrival, the Hon. MP will be received at Entebbe International Airport by his immediate family.
2. He will be availed security from the airport to his home.
3. Police will further ensure law and order for all road users.
4. There shall be no unlawful rallies, processions and assemblies.
5. Any activity that entails a public gathering must be in conformity with the provisions of Public Order Management Act (POMA).
6. The Hon. MP is expected to comply with the traffic laws and regulations.