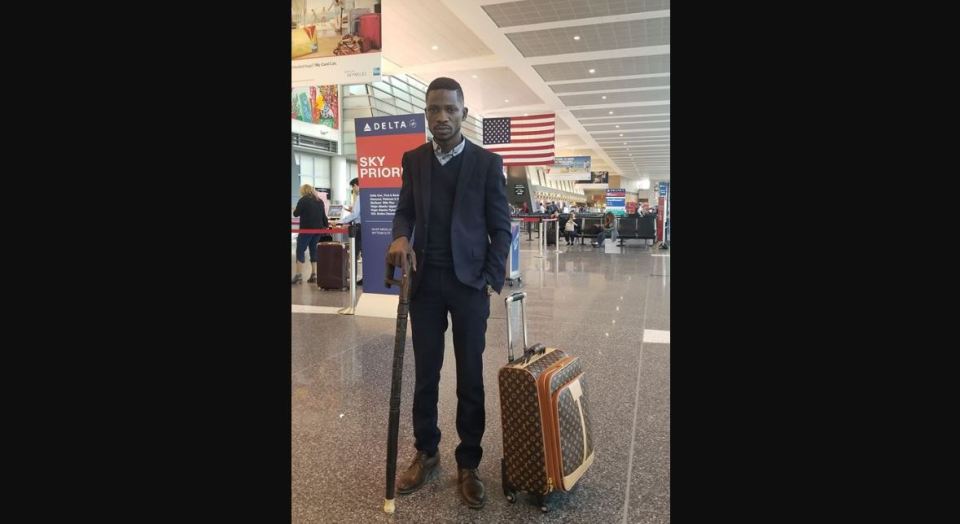 Kyadondo East MP and musician Robert Kyagulanyi aka Bobi Wine has said Police will not decide who receives him at Entebbe Airport and how he will move upon arrival in Uganda on Thursday.
This follows Police's announcement on Wednesday where they issued the guidelines to be followed when Bobi Wine, who has been in America, returns to Uganda.
Police said that on his arrival, "Bobi Wine will be received at Entebbe International Airport by his immediate family. He will be availed security from the airport to his home.Police will further ensure law and order for all road users.There shall be no unlawful rallies, processions and assemblies.Any activity that entails a public gathering must be in conformity with the provisions of Public Order Management Act (POMA).The Hon. MP is expected to comply with the traffic laws and regulations".
However in a post via Facebook, Bobi wine noted that he be received by his friends and colleagues, and not his family.
Bobi Wine added that he would briefly visit his grand mother at Najjanankumbi along Entebbe Road, have lunch with his brothers and sisters at Kamwokya before heading to his home in Magere to meet his family.
Read Bobi Wine's full post:
"While in the waiting lounge here in Amsterdam, I just saw the Uganda Police spokesman Emilian Kayima and other senior police officers announcing that they will only allow my immediate family members to receive me from Entebbe Airport. They also said they will escort me to my home!!

Why do these police officers allow themselves to descend so low? They now want to decide who picks me and where I go upon arrival?

Well, for your information, no single family member will receive me at the airport, I will find them home coz I know where home is. I will be received by friends, colleague leaders and artistes. I will then go and see my sickly grandmother briefly at Najjanankumbi from where I will head to Kamwokya for lunch with my family (brothers and sisters) before I go to my home in Magere. I am a free Ugandan with the right to movement freely in my country. The police has no business telling me who receives me and who cannot or where I go and where I cannot. This impunity must stop!

Wama see you friends tomorrow.
#PeoplePower_OurPower"