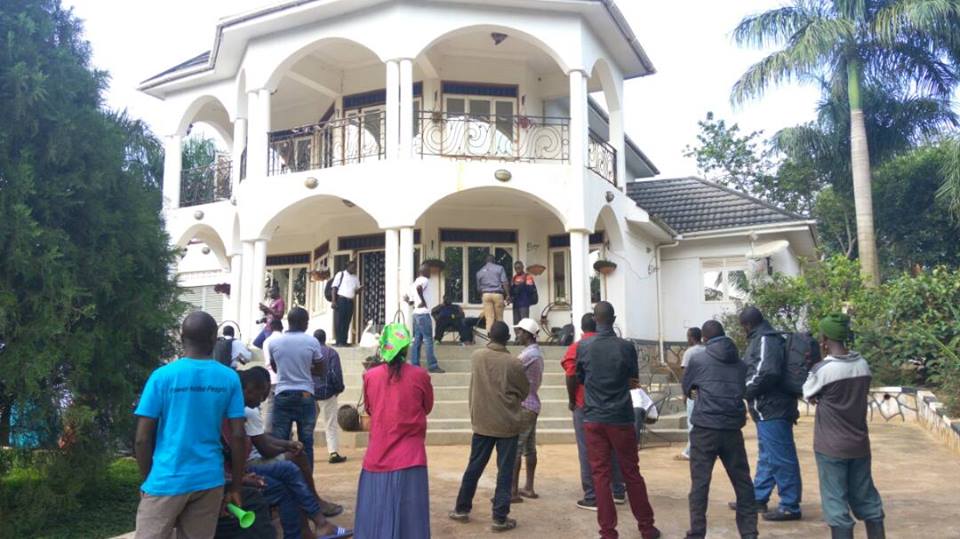 Police has delivered kyadondo East MP and musician Robert kyagulanyi Ssentamu aka Bobi Wine at his home in Magere, Wakiso District, The Tower Post has learnt.
Bobi Wine, who has been in America, touched down at Entebbe Airport at around 1:00PM on Thursday afternoon aboard Embraer aircraft number ERJ-190AR, from where was forced into a police vehicle by security operatives and driven away.
According to Government spokesperson Ofwono Opondo, Bobi Wine was safely delivered at his home by police.
"Entebbe Airport Police has delivered Kyagulanyi safely in his home at Magere, Wakiso District. We want to thank Hon. Robert Kyagulanyi for easily cooperating with law enforcement officers at Entebbe airport, who provided him with a chauffeur driven car, escorts and traffic clearance to Magere," Ofwono Opondo said.
"For avoidance of any doubt Hon. Kyagulanyi did not attempt to resist police request to escort him home," he added.
IGP Ochola Speaks Out
Addressing Bobi Wine's arrest reports, Inspector General of Police (IGP) Martin Okoth Ochola said, "Nobody has arrested Bobi Wine, we are simply escorting him."
Police on Wednesday issued the guidelines to be followed when Bobi Wine, who has been in America, returns to Uganda.
Police said that on his arrival, "Bobi Wine will be received at Entebbe International Airport by his immediate family. He will be availed security from the airport to his home.Police will further ensure law and order for all road users.There shall be no unlawful rallies, processions and assemblies.Any activity that entails a public gathering must be in conformity with the provisions of Public Order Management Act (POMA).The Hon. MP is expected to comply with the traffic laws and regulations".
Bobi Wine had planned to briefly visit his sick grand mother at Najjanankumbi along Entebbe Road, have lunch with his brothers and sisters at Kamwokya before heading to his home in Magere to meet his family.
Arrests
Earlier before Bobi Wine's arrival, a number of journalists, activists and others including Bobi Wine's brother Eddy Yawe and musician Nubian Li were arrested and detained at police stations in Entebbe.
This websites understands that these have been set free.
Hundreds storm Bobi Wine's home
Bobi Wine was welcomed at his home by hundreds off supporters, who had earlier decorated his compound and swept the road to his house.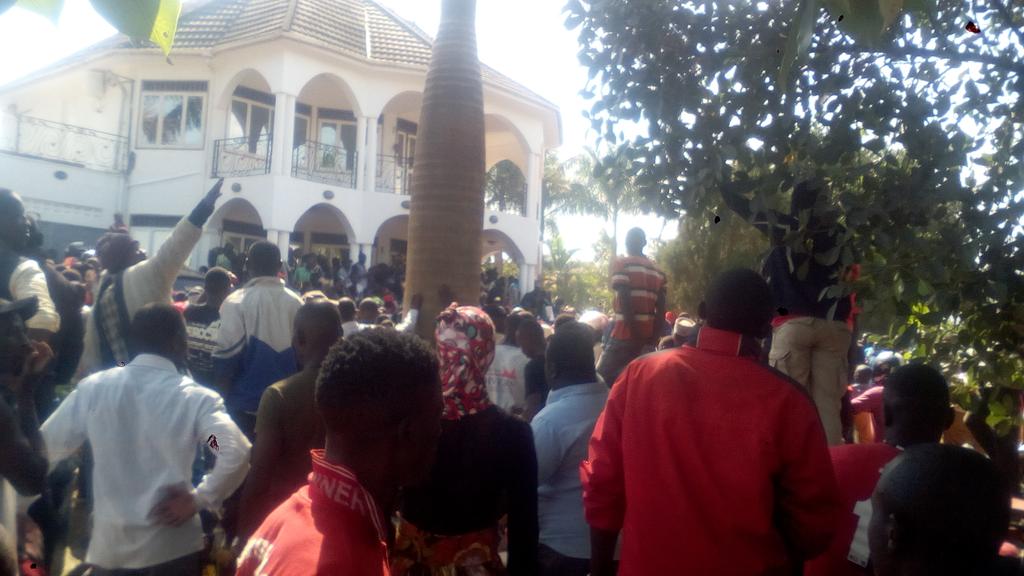 By publication time, the supporters were waiting for Bobi Wine to address them.
Comments
comments