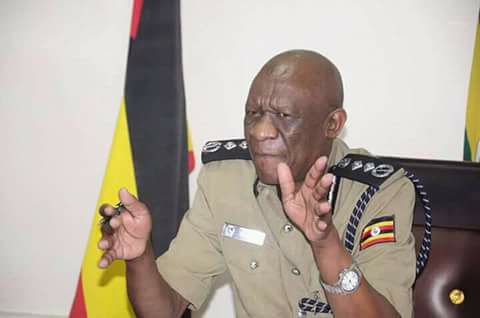 Inspector General of Police (IGP) Martin Okoth Ochola has refuted allegations that Kyadondo East MP Robert Kyagulanyi aka Bobi Wine has been arrested by police.
Bobi Wine was forced into a police vehicle by security operatives upon arrival at Entebbe airport on Thursday afternoon and driven away.
"Nobody has arrested Bobi Wine, we are simply escorting him," IGP Ochola said.
Police on Wednesday issued the guidelines to be followed when Bobi Wine, who has been in America, returns to Uganda.
Police said that on his arrival, "Bobi Wine will be received at Entebbe International Airport by his immediate family. He will be availed security from the airport to his home.Police will further ensure law and order for all road users.There shall be no unlawful rallies, processions and assemblies.Any activity that entails a public gathering must be in conformity with the provisions of Public Order Management Act (POMA).The Hon. MP is expected to comply with the traffic laws and regulations".
By publication time, a white police Land cruiser GX vehicle UP 7500 which is believed to have been carrying Bobi Wine, had stopped at Kasangati Police Station, a few kilometers from the legislator's home.