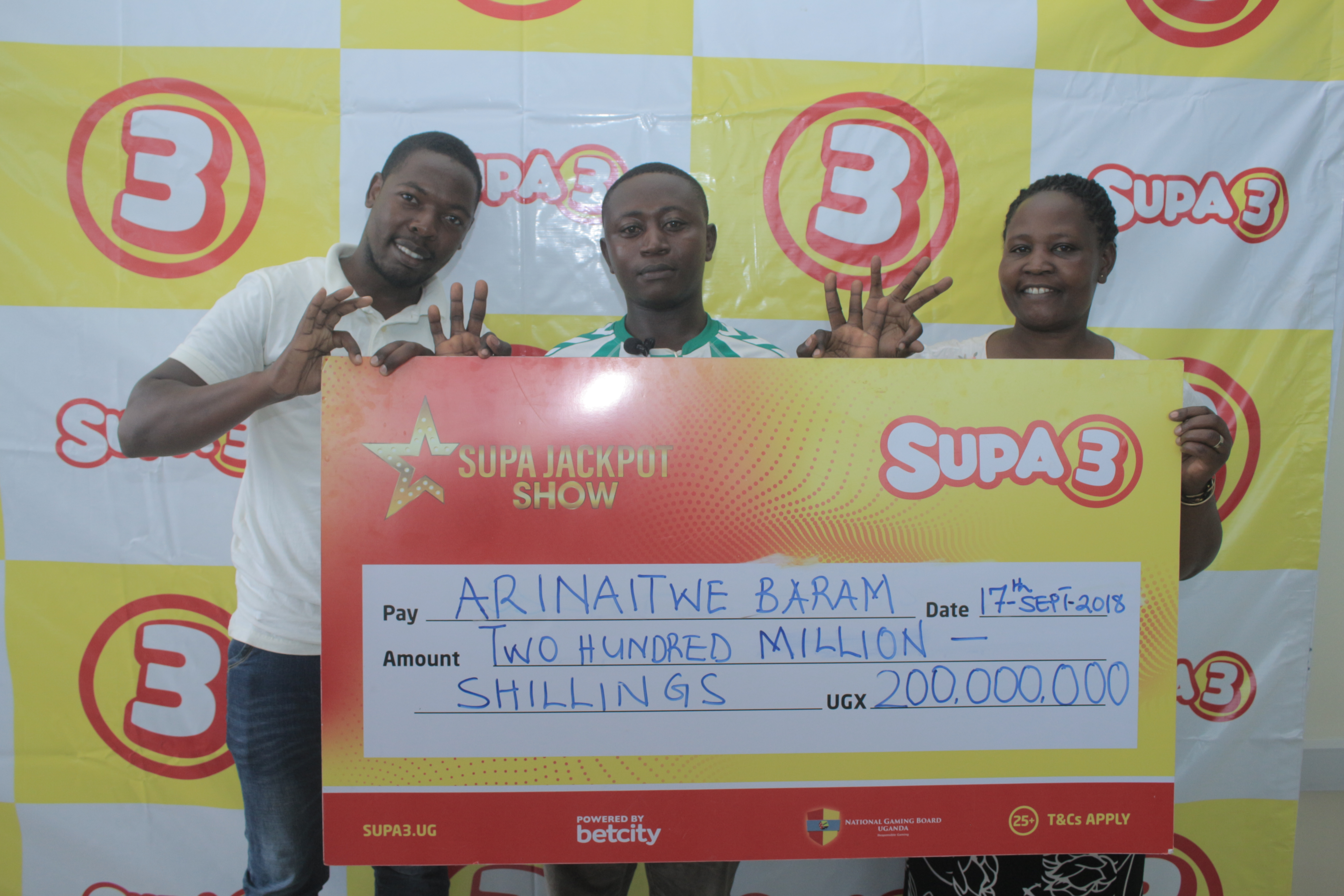 Mbarara based Electrician Arinaitwe Baram is the lucky winner of the supa3 jackpot that totaled to 200 million shilling.
Baram who was announced winner on Sunday night on the Supa3 live show, says that he played using only 4000 shillings, but he managed to win the 200 million. He told journalists upon receiving his cheque that he will spend his winnings on constructing a house and expanding his business.
Baram joins other winners such as John Sekaggya who won 50 million shillings, Denis Ssemanda a 7 Million winner, Stella Acor a 6 Million winner and other multiple winners.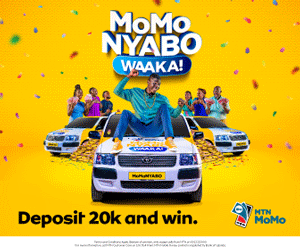 Meanwhile Supa3 Jackpot will now return to 50 million shillings this week end.
Every entry into the 10-minute draws gets a corresponding free entry into the weekly Supa Jackpot Draw which offers the chance to become a multimillionaire.
Supa 3 players qualify for one entry into the Jackpot for every UGX. 1,000 they play. Every Supa 3 ticket comes with a unique code consisting of 6 letters of the alphabet which comprise the entry into the Jackpot draw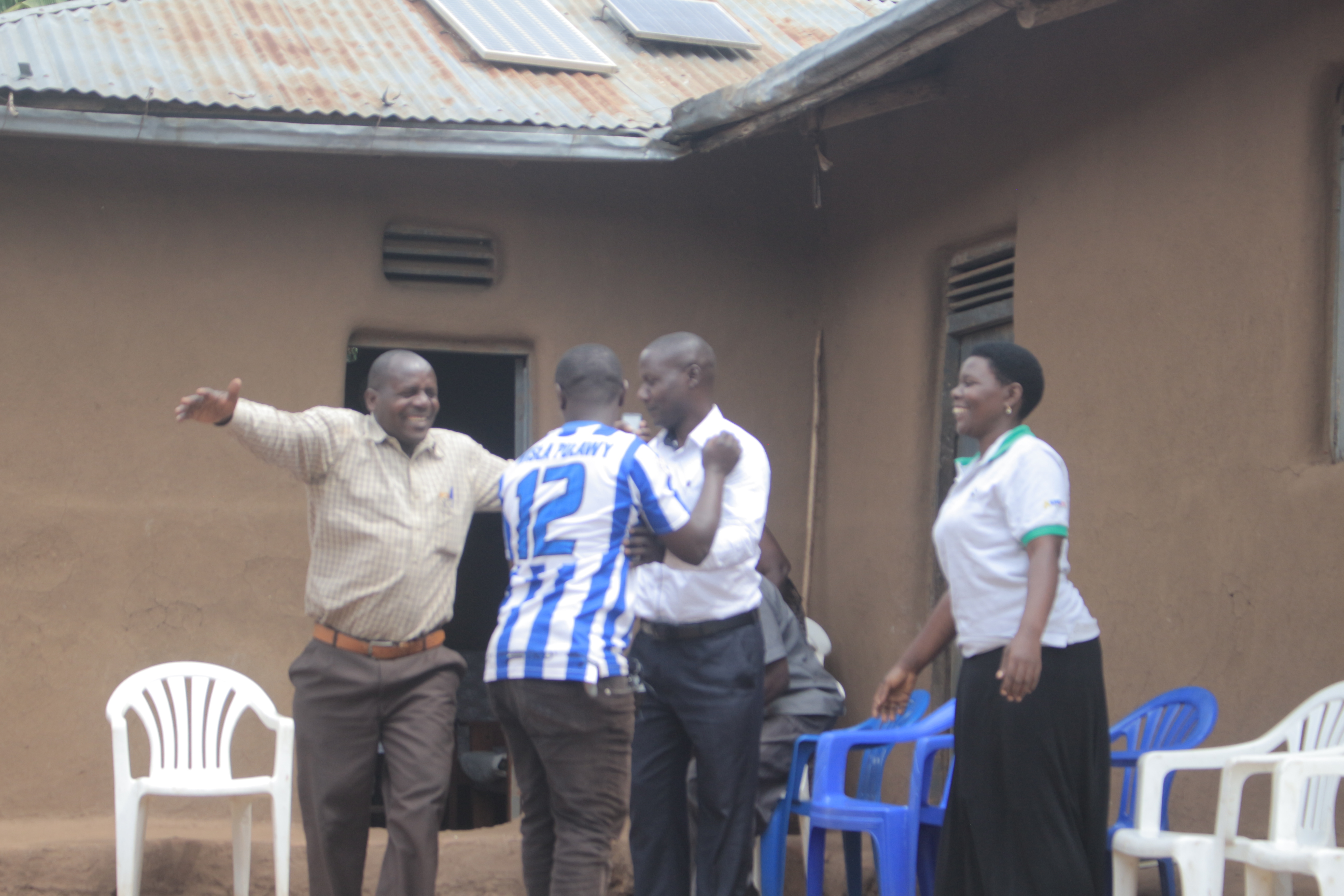 Baram being congratulated by his mother and brother Francis Bisaso
Comments
comments