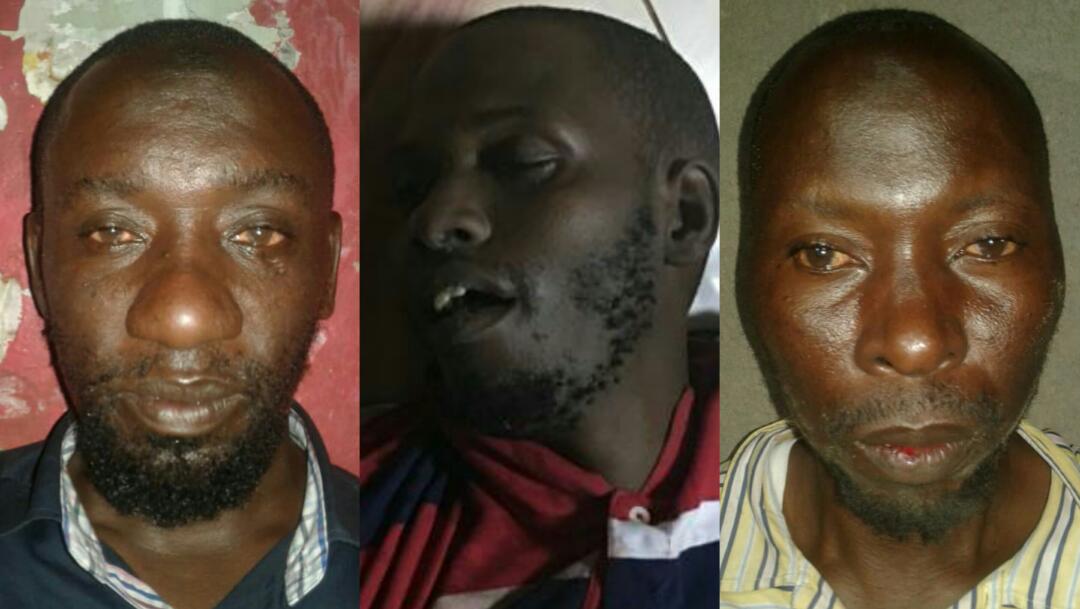 Identities of the 10 individuals arrested by the Chieftaincy of Military Intelligence (CMI) in connection to the murder of former Buyende District Police Commander (DPC) Muhammad Kirumira have been revealed.
The 10 were arrested in a CMI operation mounted on Friday evening. During the operation, one of the suspects was shot and killed.
President Museveni revealed on Monday morning that several suspects had been arrested although he didn't disclose how many they were or their names.
But local news website SoftPowerNews quotes a source within the military as having identified the suspects and where they were picked.
According to the news website, the suspects were picked from three districts including Adjumani, Buliisa and Wakiso District.
Adjumani (West Nile Region)
From Adjumani, four suspects were picked up including Najjibu Shaban, Walugembe Abdu Karim, Sekyanzi Abdul and Waswa Abasi who was hosting them.
Buliisa (Western Uganda)
In Buliisa, SoftPower reported, the suspects were arrested from Butyaba Sub County.
The suspects who were picked up include Kalungi Abubaker, Mohammed Yosefu who was found with Kalungi and Bashir Hamis who was hosting the two.
Wakiso District (Central Region)
The third batch of suspects was picked from Namungoona, Wakiso District in central Uganda.
These included Abdu Katerega who was shot during the process and he died from his injuries. According to Museveni, he was a former Allied Democratic Forces (ADF) militant who got amnesty.
Katerega's wife Mariam Kasujja and Katerega's close friend Amir Sentongo Musisi were also picked to assist in investigations following the death of the prime suspect.
SoftPower further reports that a Rwandan national identified as Bashir Hamid Mugisha was also apprehended in connection to the same, making the total known number of suspects 10.
Through his Twitter account, Museveni said the suspects will soon be arraigned in court to answer for the crimes.
Comments
comments