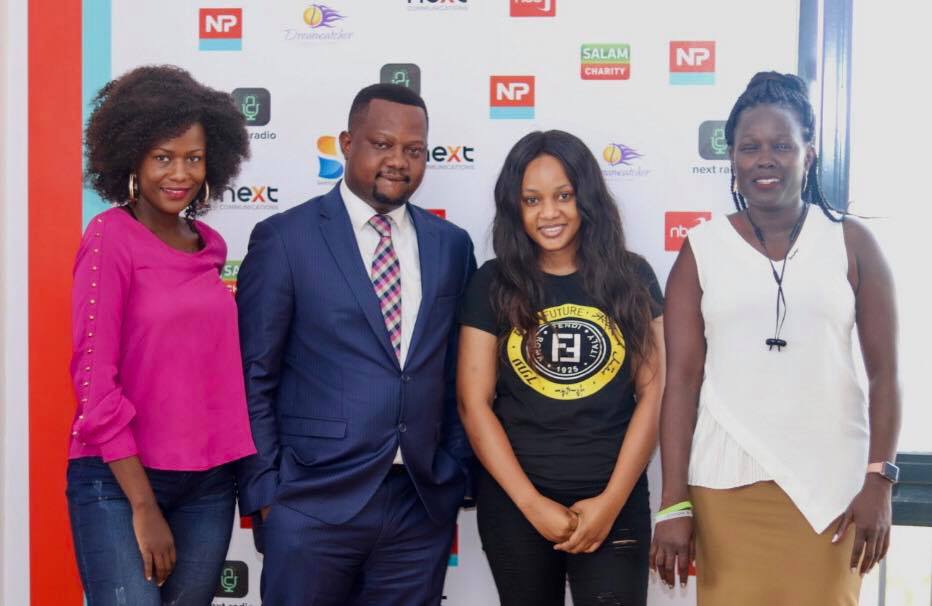 Spark TV Zahara Totto and Annatalia Oze have left the Serena-based TV station to join NBS Television, The Tower Post reports.
The duo have been hosts of 'Live Wire', a celebrity gossip show on NTV Uganda's sister station, Spark TV.
This website understands that Zahara and Annatalia left Spark TV together with their producer, a one Kafuko, after management declined to increase their pay in a new contract.
The duo have Monday been unveiled at Next Media, where they will be hosting shows on NBS Television and its sister station, Sanyuka TV.
"It has been a wonderful journey for me. A journey of learning and meeting new friends, colleagues and fans. And now the journey has come to an end. I would like to thank Nation Media for giving me an opportunity to shine. An opportunity to meet new people and add on what I learnt before doing Campus 101 on Urban TV, Katogo on Record TV etc," Annatalia Oze said after being unveiled at NBS Television.
"To my fans who sat down and gave me their audience, I wouldn't have come this far if it weren't for you. Time comes in our lives when you decide to go somewhere else and taste different waters. And that new place is NBS TV and Sanyuka TV. Hoping for the best," she added.
Zahara Totto and Annatalia join the long lists of television personalities that have crossed from NTV to NBS. These include; Douglas Lwanga, MC Kats, Solomon Sserwanja, Rukh-shana Namuyimbwa, Ernest Wisdom Kiyonga and Dean Lubowa Saava.
Comments
comments