President Museveni on Sunday commissioned Good Will Ceramics Company Limited, in Kapeka.
Sitting on 26 acres of land and situated in the Liao Shen Industrial Park, the company was established in May last year with an investment capital of US$30million. It commenced production in April this year with an output capacity of 40,000 square meters of tiles per day and about 200 different tile designs.
The factory manufactures and supplies well coated tiles made from over 90% locally sourced raw materials from all corners of Uganda to serve both local and neighboring countries' markets. The enterprise has been able to create about 2,000 jobs for both skilled and non-skilled employees.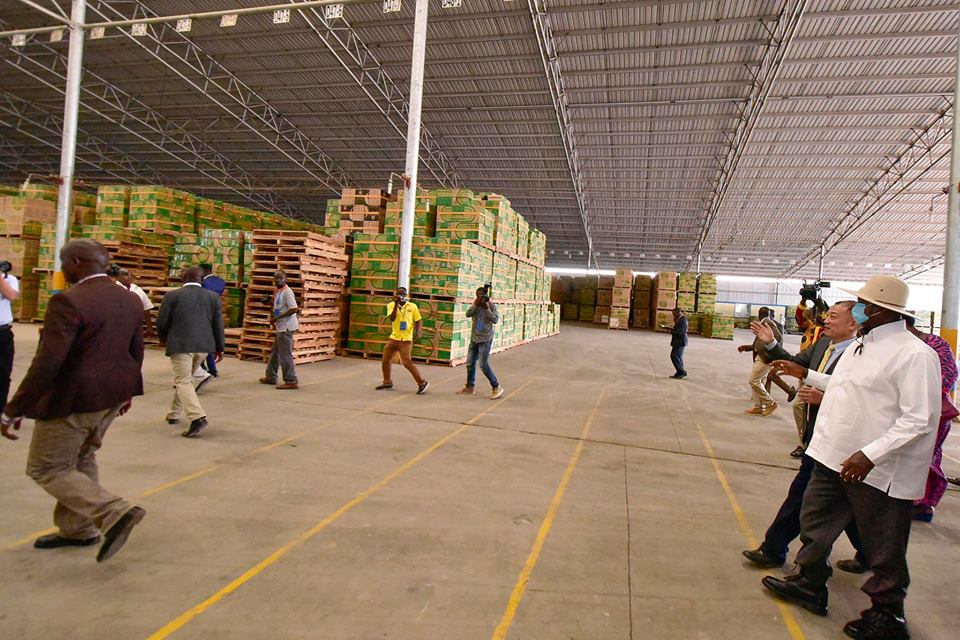 President Museveni urged the concerned government authorities, like the Uganda Investment Authority (UIA), to ease the process of acquiring work permits by investors, adding that these would help   to improve the investment climate in the country.
"It is not right to make these permits so expensive. UIA must automatically resolve these matters for all factories instead of making in-vestors beg and lobby," he said.
The President appreciated the Chinese people for the big contributio-n that they have made in Uganda. He added that with the new cer-amic industry, Uganda has been able to save US$35 million  that would have been lost through using imported tiles.
"The factory here alone will earn US$50 million and employ 2000  people. You can see the potential of these industries," he noted.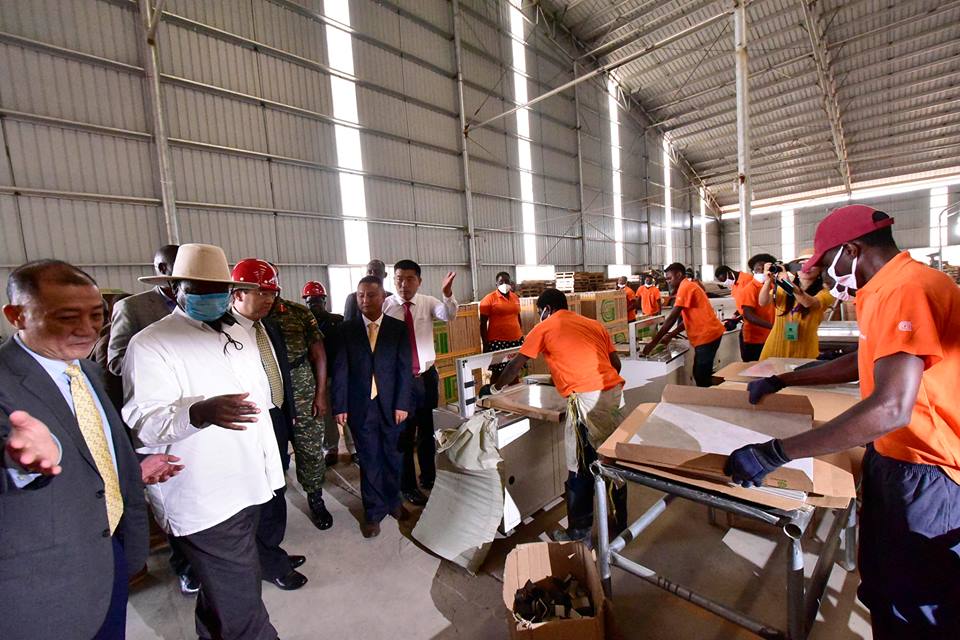 On matters of environment, he warned against people encroaching on wetlands saying that the wetlands are very vital in preserving  water for crops and for factory use. Mr. Museveni promised to chase the local leaders like Chief Administrative Officers (CAOs) if  they did not stop people from encroaching on the swamps.
Trade, Industry and Cooperatives Minister, Hon. Amelia Kyambadde thanked President Museveni for equipping the rural and urban     youth with capital and equipment that has helped them get jobs.   She commended Goodwill Ceramics Company for the good quality products that it is producing affordable price.
"I encourage Ugandans to buy their products. I have already  bought these products. Ugandans must change their mindsets of    thinking that local products are not good. We used to talk about  commodity trade, now we talk about value addition" she said.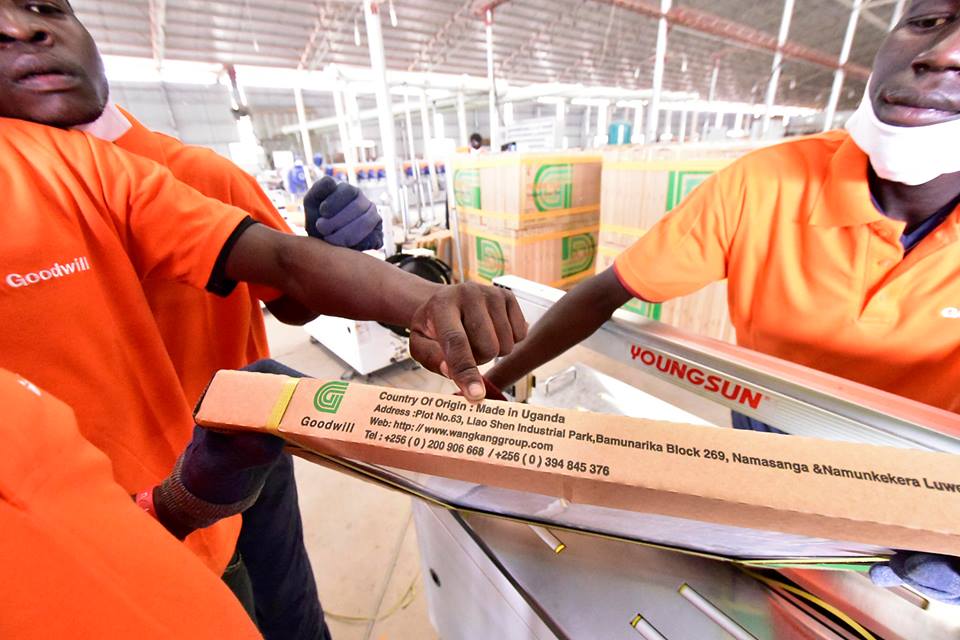 State Minister for Privatization and Investment, Hon. Evelyn Anite  was happy to note that Uganda is increasingly encouraging the    establishment of manufacturing industries that have promoted the   production and consumpion of these products by the local  and    international markets. She added that this was possible because of the peace brought by President Museveni and the good government incentives given to investors.
The Managing Director of Goodwill, Mr. Frank Yang thanked the President and the Government of Uganda for clearly demonstrating support to investors in  Uganda by allowimg them to grow development roots in the country. He hailed Mr. Museveni for the peace and security that he has created which has been       conducive for the ceramic company to be established. He also hailed   the people of Kapeeka for their loyalty, professionalism and support. Mr. Yang further appreciated Gen. Salem Saleh, for having offered tremendous support during the beginnings of the    company.
He assured the President that production of tiles from Uganda will contribute to industrialization, increased revenue and creation of jobs in Uganda. He was  happy to note that since the  production process started, the price of tiles in  Uganda has been reduced drastically by 25%.
"This company will reduce the dependency of Uganda on imported tiles," he said.