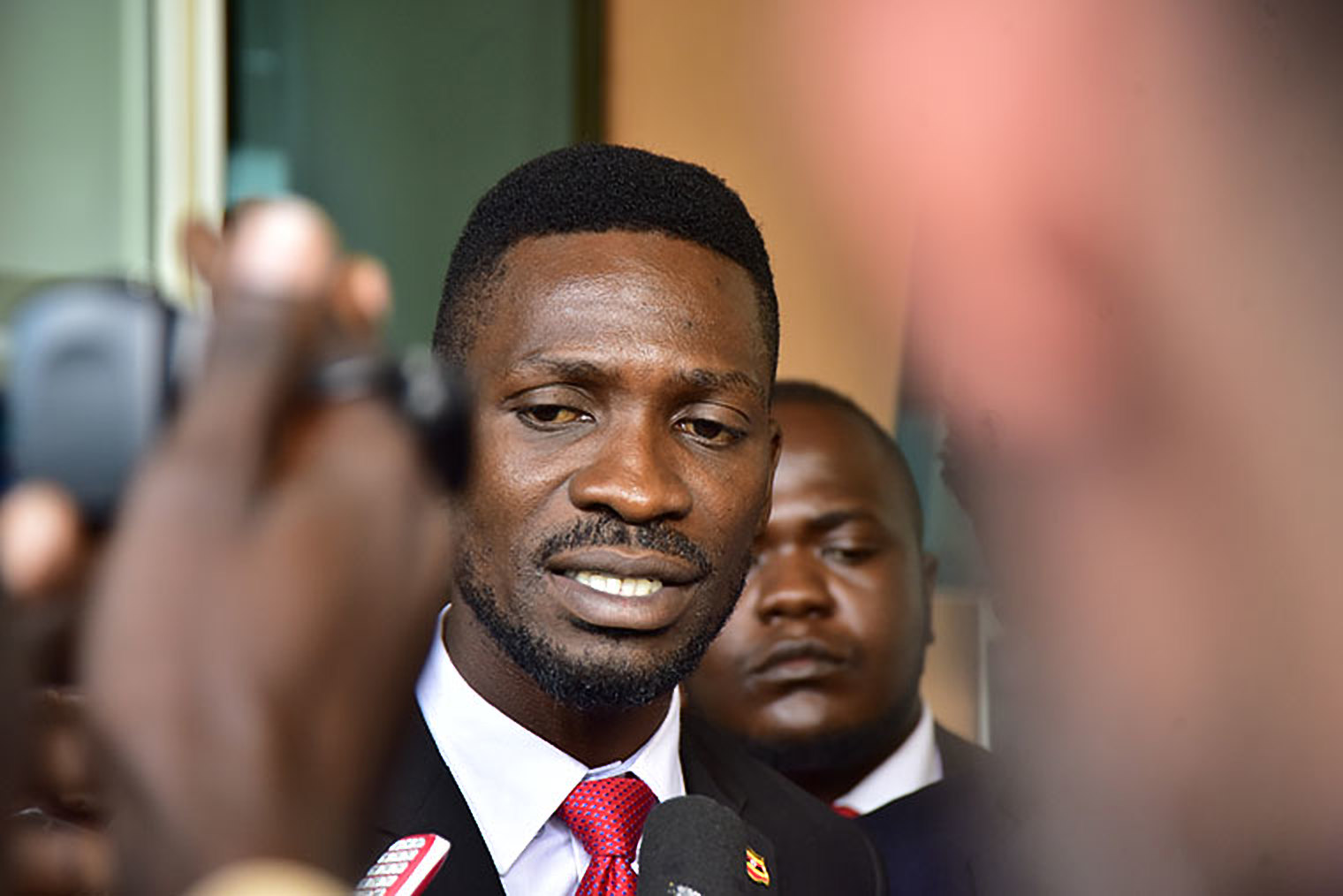 Exhibits in the treason case against Kyadondo East legislator Robert Kyagulanyi (Bobi Wine) and 34 others who were arrested in Arua have been tampered with and compromised, defence lawyers have said.
The lawyers, led by Bugiri Municipality Member of Parliament Asuman Basalirwa on Monday morning asked court in Gulu to release the exhibits to the custody of the owners because they were "being misused buy officers of the Special Forces Command (SFC)"
"The phones are being used to con innocent Ugandans as SFC soldiers claim they have been sent by Bobi Wine. MPs' iPads have been opened and are being used by the the soldiers," Basalirwa told court.
"We pray that the exhibits be released to their owners since the state has failed to protect them."
Asked to respond about defence's claims, prosecution said they would need more time to find out the state of the exhibits before coming up with a definitive answer.
They however couldn't confirm or deny if they have the exhibits in their custody.
Defence further prayed that the accused's cars be released to the owners since "there was no traffic case involved."
"The state car is not being held as an exhibit but the accused's cars are still being help. We have even been denied a chance to access them. We pray that you order that the cars be released to the owners," Basalirwa said.
The magistrate however denied the request, tasking the police Criminal Investigations Department to show cause for holding the vehicles and report about their status, else he would have them released.
Comments
comments