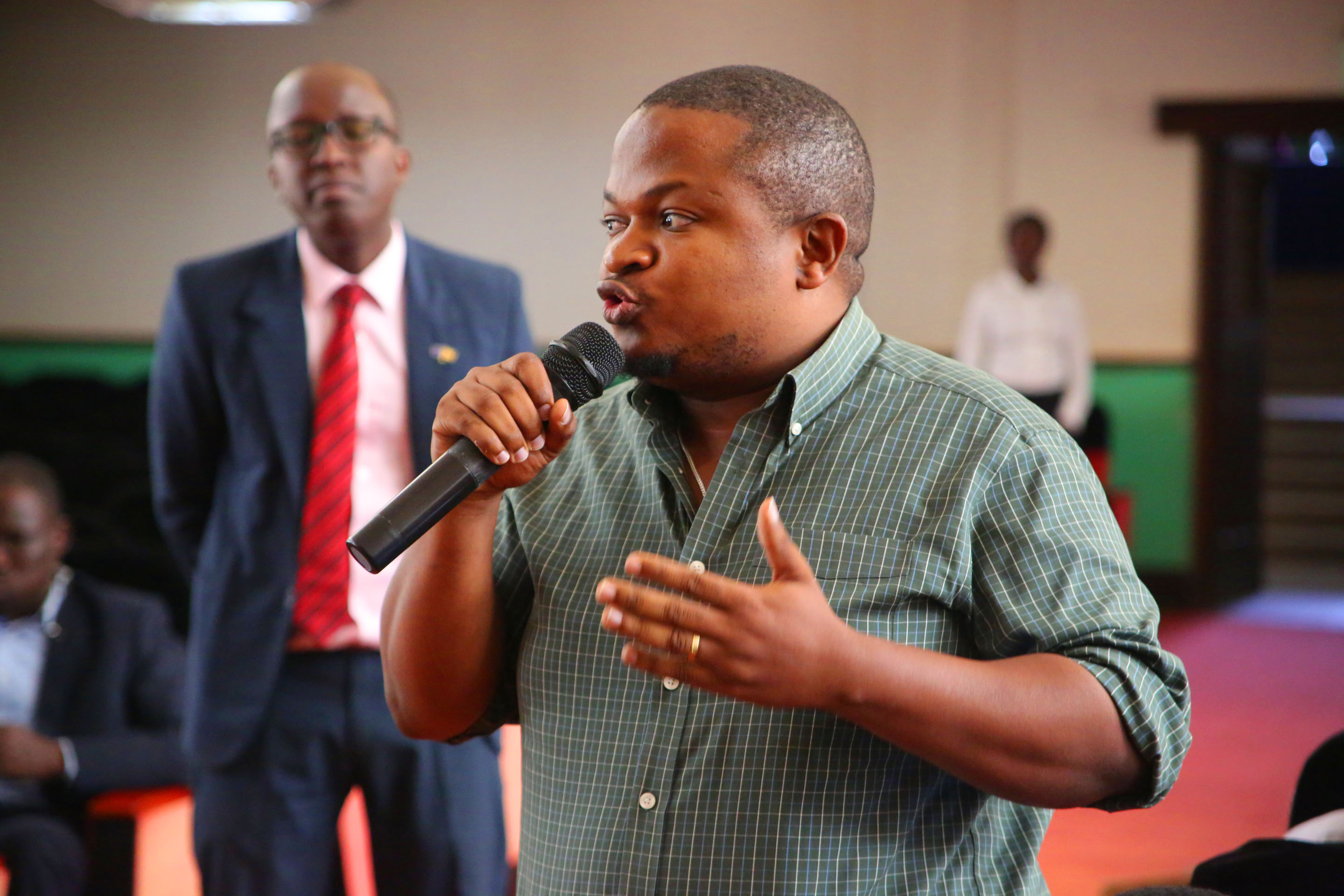 Veteran journalist and Public Relations practitioner Muhereza Kyamutetera has described DFCU's notice of intention to sue Rajiv Ruparelia and some journalists as a move to gag the media and blackmailing reporters to deter them from writing facts.
The said letter was written by Kalenge, Bwanika, Ssawa and Company Advocates who represent DFCU bank. It then surfaced on social media on Friday evening.
In the letter, DFCU through their lawyers accused Rajiv Ruparelia (son to Sudhir Ruparelia) of conniving with and paying a section of online publishers "to spread malicious falsehoods about our client [DFCU] and its senior management."
They further named the journalists who they claimed were paid off by Rajiv and among them was Kyamutetera who has been a business reporter for over a decade.
The other journalists included Raymond Wamala, Jacob Seaman, Wanambwa, Stephen Muneeza, Maurice Muhwezi and Javira all of whom were directed to desist from publishing the said stories about the bank and issue a public apology.
But in his response to the letter, Kyamutetera described DFCU's letter as blackmail and empty threats.
"Your board chairperson, Managing Director, Executive Director, your spokesperson and your PR agency; all have my phone number and email. They could have reached out to me, instead of trying to black mail me with these empty threats," he wrote on his personal blog.
He further added that the threats were aimed at gagging the media, calling on DFCU to come out and explain the circumstances instead of resorting to blackmail.
"First of all I do believe these threats are aimed at gagging the media, considering that the recent Auditor General's report showed that Bank of Uganda officials not only sold to you the failed Crane Bank under mysterious superfast circumstances and at a sweetheart price of Shs200bn payable over a period of 30 months and that the same officials either negligently and or intentionally failed to charge DFCU interest on this transaction; causing Ugandans, a loss of UGX39.5 billion."
Over the past months, DFCU has been under tension, with reports about its liquidity crisis, the resignation of board members and senior management staffers, withdrawal of shares by shareholders among a number of other upheavals the bank faces.
Kyamuterera argued that DFCU needed to explain and clarify these to the journalists instead of sending them what he called "empty threats" of intention to sue.
Comments
comments