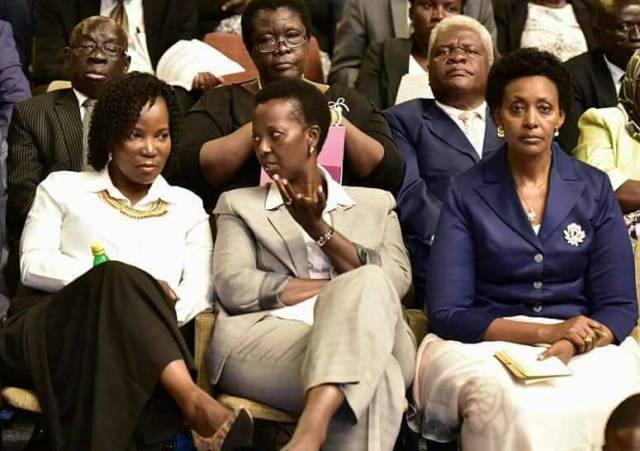 The resignation of Jennifer Musisi Ssemakula as the executive director of the Kampala Capital City Authority (KCCA) is yet another blow to the league of President Yoweri Museveni's powerful women.
For seven years since her appointment, in April 2011, as KCCA boss, Musisi, the 'Nnankulu' of Kampala, has been one of the most powerful figures in Kampala city politics.
Since her appointment, Musisi fought on the side of Museveni as the aging leader sought to deal with the opposition politicians in Kampala – particularly lord mayor Erias Lukwago, an ally of Dr Kizza Besigye, Museveni's fiercest challenger in almost two decades.
Musisi on October 15 finally admitted politics had frustrated her work.
"One of the main challenges has been to reconcile the competing interests between political perspectives/decisions and the strategic plans, policies, regulations and work plans of the KCCA Technical Team," Musisi wrote to Museveni in a 21-page letter.
Musisi has been one of Museveni's 'trusted' women running agencies.
She becomes the second to leave office since Jolly Kaguhangire was pushed out of the Uganda Investment Authority (UIA) job in July 2018.
Unlike Musisi who chose to resign, Kaguhangire was interdicted.
The UIA board, during its 51st meeting on June 26 suspended Kaguhangire for three months starting June 26.
The UIA board, chaired by Emily Kugonza, interdicted Kaguhangire on grounds of abuse of office, insubordination, misleading and lying to the board, non-compliance with implementation of the strategic plan, and closure of office without authorization, among others.
Kaguhangire had worked at the Uganda Revenue Authority (URA) for 24 years.
She left the tax collector at the position of head of service management.
Like Kaguhangire, Musisi was also at URA.
There are also rumors of a planned exit or suspension of former URA boss Allen Kagina who now heads the Uganda National Roads Authority (Unra), an agency overseeing a number of road projects worth trillions of Uganda Shillings.
From Kaguhangire to Musisi, Museveni's 'Powerful' Women are Leaving Him
Comments
comments