ENEMY AGENTS: ICT minister Frank Tumwebaze has praised the UPDF for arresting and arraigning, in military court, men accused of brutally arresting Yusuf Kawooya.
Kawooya is a member of the opposition Democratic Party (DP).
His brutal arrest happened along Colville Street.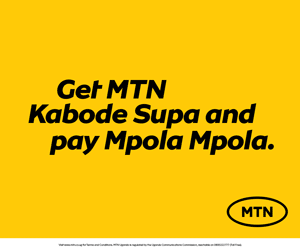 After watching the video of the brutality the men meted on Kawooya, Tumwebaze said some opposition moles could be committing such crimes to tarnish the image of the ruling National Resistance Movement (NRM).
Tumwebaze: City Torturers are Part of Opposition Scheme to Tarnish NRM
And on Saturday, the men appeared before a military court.
Frank Tumwebaze Wants Enemy Agents in NRM Exposed
Tumwebaze then praised the army for a job well done, but reiterated his earlier suspicion that the opposition could have a hand in such acts.
"I thank the leadership of UPDF for tracing and bringing to book those characters," tweeted Tumwebaze.
"I insist those fellows must be enemy-collaborators plotting within to tarnish the name of NRM   and give credence to anti-government propaganda."
He called for efforts to expose the enemy agents in NRM.
"Let's be aware and expose enemy agents."
Comments
comments