The inspector general of government (IGG) Irene Mulyagonja is investigating how over 50 Bank of Uganda (BoU) officials acquired their wealth.
The investigation is being done in line with the Leadership Code Act 2002.
The controversial sale of Crane Bank put BoU in the spotlight, with its director of supervision Justine Bagyenda's wealth investigated by the Financial Intelligence Authority (Fia).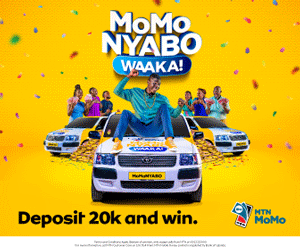 The IGG is now seeking to probe into the acquisition of wealth into the central bank, and the wealth of BoU's high and mighty is being exposed.
Already, the wealth of deputy governor Louis Kasekende has left tongues wagging. Kasekende owns properties works over Shs 10bn.
And Kasekende is not the only one whose wealth will face closer scrutiny in the coming days – if the IGG probe continues.
Standard Chartered Bank Speaks on Edith Kasekende Wealth Report
Governor Mutebile is also being investigated – and so are other officials at the central bank.
Full List of BoU officials under IGG probe over wealth accumulation
Alex Owiny: deputy director for Gulu branch
Allan Norman Lwetabe: assistant director for financial markets department (FMD)
Angella Kasirye: assistant director for corporate affairs
Balam Sempala: deputy director for deposit protection fund
Ben Sekabira: director for financial markets
Bosco Bainamazima: Fortportal branch manager
Charity Mugumya: director of communication
Charles Abuka: director of statistics
Charles Mugisa: chief accountant
Christine Alupo: director for board affairs
Cynthia Nakayizza: assistant director for banking department
David Gulemye: deputy director for financial policy and strategic risk
David Kalyango: chief internal auditor
Deborah Kabahweza: executive director of finance
Edward Mugerwa: director for IT operations
Elliot Mwebya: IT director
Emmanuel Tumusiime Mutebile: Governor BoU
Francis Kakeeto: Mbale branch manager
Hannington Wasswa: director for commercial banking
Hassan Nyangabyaki: deputy director for board affairs
Isaac Seguya: deputy director for statistics department
James Banda Byamukama: ITO (Information Technology Operations)
James Kahoza: board member
Joanita Babumba: deputy director for agricultural credit schemes
Josephine Ossiya: board member
Joyce Okello: personal assistant to Governor Mutebile
Judy Obitre Gama: board member
Julius Turyamwijuka: Masaka branch
Kalisa Katongole: assistant director for operations
Kande Sabiti: procurement manager
Keith Muhakanizi: board member
Kelvin Kizito Kiyingi, deputy director for communication department
Kenneth Egesa: Director for financial stability
Kezekia Kizito: deputy director for microfinance institutions
Lorna Nzaro: Director for IT business automation
Louis Kasekende: deputy governor BoU
Macky Aomu: director national payment systems
Mary Katarikawe:  director of operations
Michael Senkubuge: deputy director for systems and assurance
Milton Opio Orech: director of security
Natamba Bazinzi: assistant director for administration currency
Olive Kamuli: director for medical administration
Oscar Edwin: pension administration
Phillip Wabulya: director for petroleum fund
Richard Mayebo: director for risk and strategic management
Solomon Kavuma: deputy director for domestic market operations
Sophie Kironde: assistant director for commercial banking operations
Stephen Semuga: director administrative services
Sylivia Juuko: head of media relations
Timothy Sekirayi: deputy director for banking in charge of customer services
Tumubwine Twinemanzi: director for supervision
Valentine Otangole: director for banking
Vito Semakula: assistant director for security and compliance
William Kalema: board member
Yusuf Mukiibi: assistant director for accounts department
Comments
comments