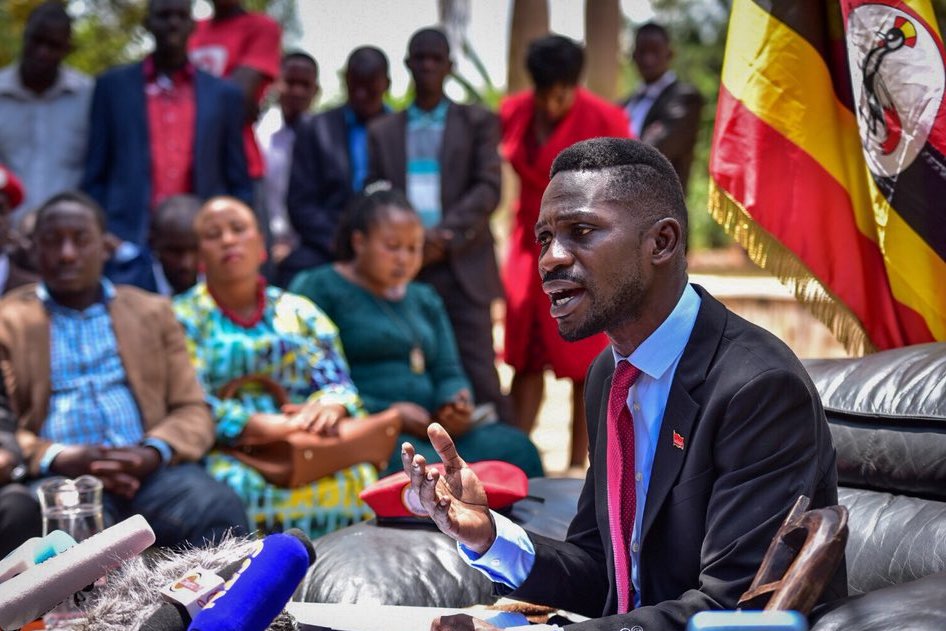 Ugandan musician and Kyadondo East MP Robert Kyagulanyi Ssentamu aka Bobi Wine has condemned the suggestion by a section of his supporters to boycott the Uganda Cranes football matches following the decision by Federation of Uganda Football Association (FUFA) to block his "Kyarenga Concert" that was scheduled for November 9 at Namboole Stadium.
After Namboole stadium management and Bobi Wine's Kyarenga concert manager Emma Serugo agreed to push his concert to November 9, the concert was again cancelled following a complaint by FUFA.
According to FUFA, hosting Bobi Wine's concert would put the stadium into an unacceptable standard that would result into Confederation of African Football (Caf) docking off points from Uganda Cranes and hence failing to qualify for the Afcon Cameroon 2019 finals as well as being banned from international football matches.
In a post via Facebook, Bobi Wine said he was not in support of the idea to boycott the Uganda Cranes following his concert cancellation.
"I have seen some friends of mine act out of anger as a result of the Kyarenga concert cancelation by Namboole.
Friends, I dont agree with the trending hashtag #boycottugandacranes. Uganda Cranes is our national team in which we should always take pride and support with all our abilities," Bobi Wine wrote.
"These young men, just like most of us work hard to raise our flag high using their talent even when they are insufficiently facilitated. If musical talent is being suffocated,let's not take all the other talent down the drain. Our national team Is the mirror of the best and worst in us as a nation so all they need is Love and support, not condemnation. We are all Uganda cranes and Uganda Cranes is us," he added.
Bobi Wine also revealed that a new date for his "Kyarenga Concert" would be announced soon.