Makerere University and the education fraternity is mourning Dr Sarah Nyendwoha Ntiro, the first female university graduate in East and Central Africa.
Ntiro was pronounced dead Monday evening as her family member took her to Mengo Hospital in Kampala.
In 1954, Ntiro graduated from Oxford University with a degree in History.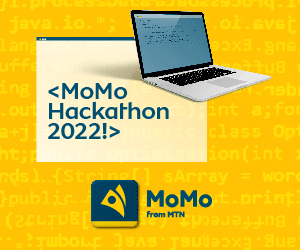 She had been admitted to Oxford University in 1951.
No tertiary instution offered degree programs in the region then.
Sarah Ntiro Nyendwoha Profile
Born: January 1926
Passed on: October 22, 2018
Place of birth: Hoima, Uganda
Parents: Erasto B Nyendwoha Akiiki of the Bakwonga clan and Jane Nsungwa Nyendwoha Adyeri of the Babiito clan
Parents' occupation: Teachers
Education:
Nursery-Primary Four: Duhaga Girls' School, Hoima
1938-1945: Kings College Buddo (Primary five to Secondary six)
Spent three years training as a teacher at Makerere College
At Makerere, Ntiro also read History, Geography and English
Teaching Practice: King's College Budo and Kyebambe Girls' School
Awarded Makerere College teaching certificate
Sand later received a teaching certificate.
She taught at Kyebambe Girls' School in Fort Portal, Gayaza High School and Duhaga Junior Secondary School, Hoima
1958: Ntiro quit active teaching
Husband: Sam Joseph Ntiro (RIP)
Marriage year: 1958 (Decembber)
Children: Joseph Kakindo Ntiro Amooti and Simbo Nyakwera Ntiro Atenyi (RIP)
Politics
1958-1961: Member of Uganda Legislative Council
1961: Tabled the Registration of Marriages in 1961
Makerere Convocation Mourns Sarah Ntiro
In a statement issued by Makerere convocation chairman Dr Tanga Odoi, Ntiro is "Makerere University's most beloved daughter".
"Makerere University Convocation is proud of what she later became. We celebrate her also for accepting to be used by God as the most champion," wrote Dr Odoi.
"For her to have braved the lonely journey in what was largely the world of men then, is aspiring to many young women out there that are struggling to break the chains and pains of inequality."
Odoi added that "Dr Sarah Ntiro's momentous life also reminds us of the role of teachers in raising a brave, adventurous and useful people".
"Teachers like Dr. Sarah Ntiro's parents are central in the liberation of the most marginalised who can later transform the world view. Their support and love, could have raised her to excellence," he further wrote.
Comments
comments